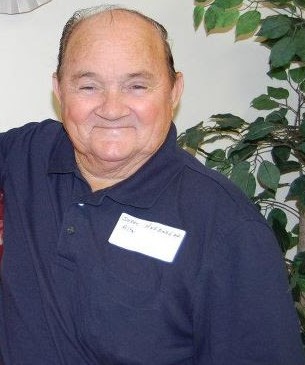 Jesse Dean Helton

June 3, 1939 - January 11, 2023

Posted on January 13, 2023 at 5:43 PM

•

5 Comments

Jesse Dean Helton, 83, of Gray, Kentucky, passed away Wednesday, January 11, 2023, at Baptist Health Hospital in Corbin, Kentucky.

He was born June 3, 1939, in Girdler, Kentucky, to William "Bill" Helton and Pearlie Mills Helton.

He was a member of Living Waters Pentecostal Church.  Known and loved by family and friends, he was affectionately called "Uncle Jesse" and "Uncle Joe."

Jesse was preceded in death by his mother, Pearlie Perry; his father, William "Bill" Helton; his dad, Steve Perry; brothers: Glenn Ray Helton and wife Imagene, Earnest Eugene Helton, Walter Hibbard, Charles Perry and wife Gladis, and Henry Perry; sisters: Effie Siler, Alpha Barnes, Nollie Payne, Ressie Smith, Nora Phipps, and Henrietta Kohl and husband Meril; grandson, Joshua Dean Wells; and great-grandson, Brody Clinton Weddle.

He leaves behind his loving wife of 61 years, Alta Edwards Helton; daughter, Vickie Weddle and husband Carl; daughter, Lynita Wells and husband Ronnie; grandchildren: Amanda Sue Scott and Jacob, Jesse Wayne Weddle and Candice, Carl Wayne Weddle II, Amie Michelle Weddle and Justin, Ryan Oley Wells and Samantha, and Stacy Wells Nichols; great-grandchildren: Sebastian Weddle and Makenzie, Kristy Weddle and Jordan, Alexander Weddle, Gabriel Weddle, Liliana Adkins, Cooper Scott, Chloie Weddle, Noah Messer, Karlee Messer, Zakelin Wells, Jaylix Wells, Ben Elliott, Spencer Nivens, and Keegan Nivens; and one great-great-grandson, Mavrick, along with many nieces, nephews, family, and friends to mourn his passing.

Jesse was dearly loved and will be greatly missed.

Funeral services will be held at 1:00 P.M. Monday, January 16, 2023, in the Hart Funeral Home Chapel with Ryan Wells, Rodney Edwards, and Charlie Humfleet officiating.  Burial will follow in Farris Cemetery at Gray, Kentucky.  Pallbearers will be Ronnie Wells, Carl Weddle, Jesse Weddle, Justin Messer, Jacob Scott, and Johnny Elliott; honorary pallbearers will be Amie Weddle, Amanda Scott, Kristy Weddle, and Ryan Wells.

The family will receive friends from 6 – 8 P.M. Sunday at Hart Funeral Home, located at 1011 Master Street in Corbin.