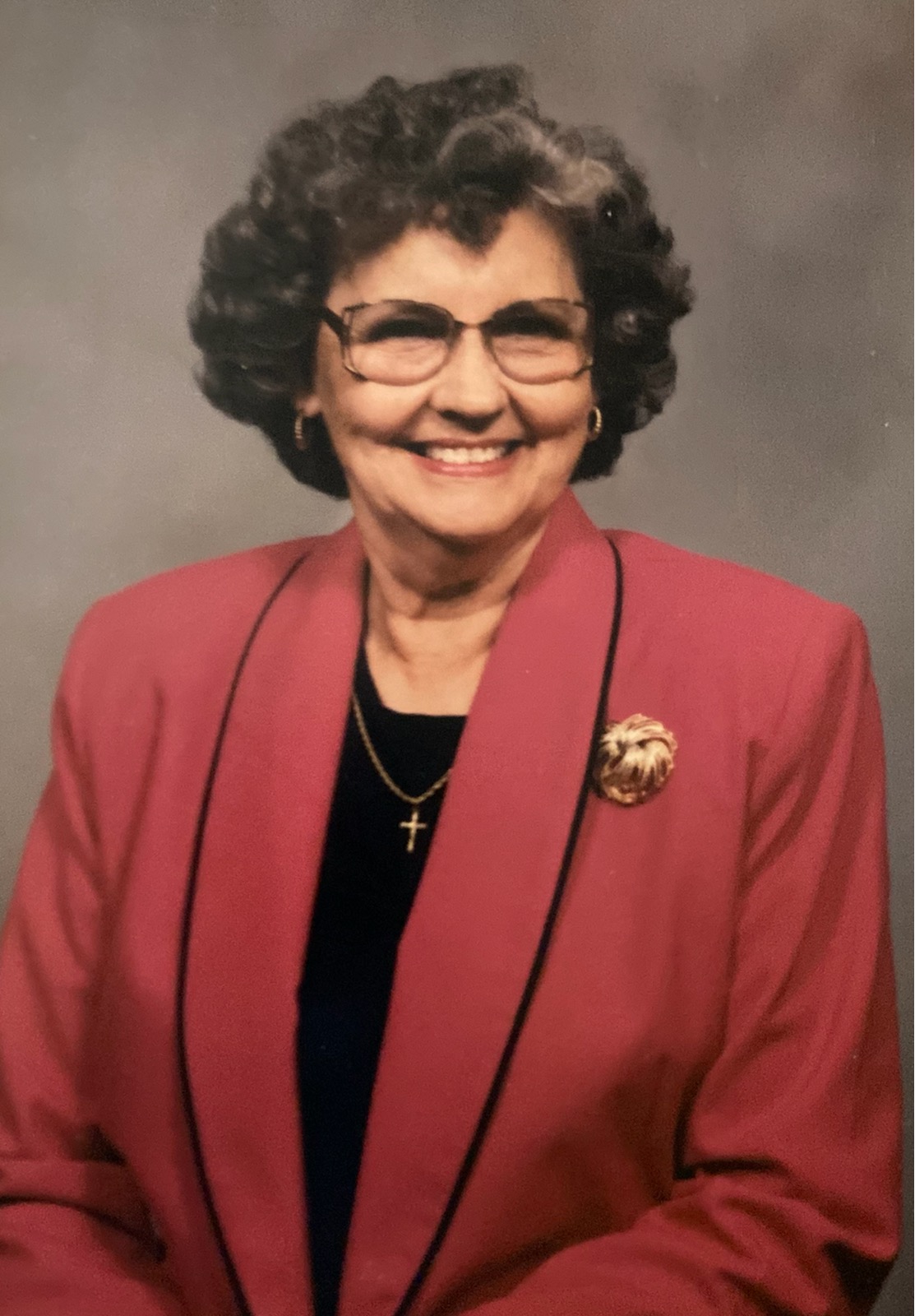 Jessie Gertrude Miller

June 21, 1925 - October 5, 2021

Posted on October 7, 2021 at 9:59 AM

•

1 Comment

Jessie Gertrude Miller passed away on October 5, 2021, at the age of 96 at St. Joseph Hospital in London, Kentucky. Mrs. Miller was born in Simpsonville, Kentucky, and lived the majority of her life in Louisville, Kentucky. She was a homemaker and was married to the love of her life, James Everett Miller.  She currently resided at Laurel Village Assisted Living in London, Kentucky, where she had happily lived for the past five years.

She was preceded in death by her beloved husband, James Everett Miller; mother, Elizabeth Cook Edwards; father, Robert Cook; two brothers: Albert Cook and Robert Cook; sister-in-law, LaVerne Cook; and grandson, Derek Miller.

Jessie is survived by her daughter, Sharon Ball and husband Thomas of Corbin; daughter, Retha Starkey of Rockwall, Texas; son, James Miller of Louisville, Kentucky; brother, Allen Cook of Louisville, Kentucky; grandsons: Collin Ball and wife Catherine of Corbin, Ryan Ball and wife Sarah of Gibsonia, Pennsylvania, Chad Starkey and wife Lauren of Rockwall, Texas, and Camden Miller and wife Alison of Phoenix, Arizona, as well as a host of great grandchildren.

Jessie loved being a homemaker for her husband and children. She busied herself with cooking, gardening, and taking part in many church activities. In her spare time she wrote poetry, painted pictures to share with family and friends, created needlework and did extensive genealogy research on both sides of the family. This is pretty amazing since it was completed before the Internet was available!

Jessie was a humble person who chose not to be the center of attention. When she transitioned to the assisted living in her later years, she became a greeter for new residents and went out of her way to include them and make them feel welcome.

She took much pride in the accomplishments of her children, grandchildren, and great grandchildren and each holiday season would take her beautiful calendars that were sent to her from the grandchildren and share with fellow residents. She loved that time of year. Our family misses her beautiful smile, glorious laugh, and loving ways! We know she is in a better place and look forward to seeing her again one day.

The family has chosen to hold a private service for family at Hart Funeral Home on October 10, 2021. Her burial will take place next to her beloved James in the Bethany Memorial Cemetery in Louisville Kentucky, on October 11, 2021.

Memorial donations can be made to St. Jude Charities at stjude.org. This was one of her favorite charities.

Our family would like to thank St. Joseph Hospital for caring for Mother in her final hours. We also recognize the Laurel Village Assisted Living for making our dear mother a member of your lovely family. She loved you all! We thank everyone for your prayers during her illness.