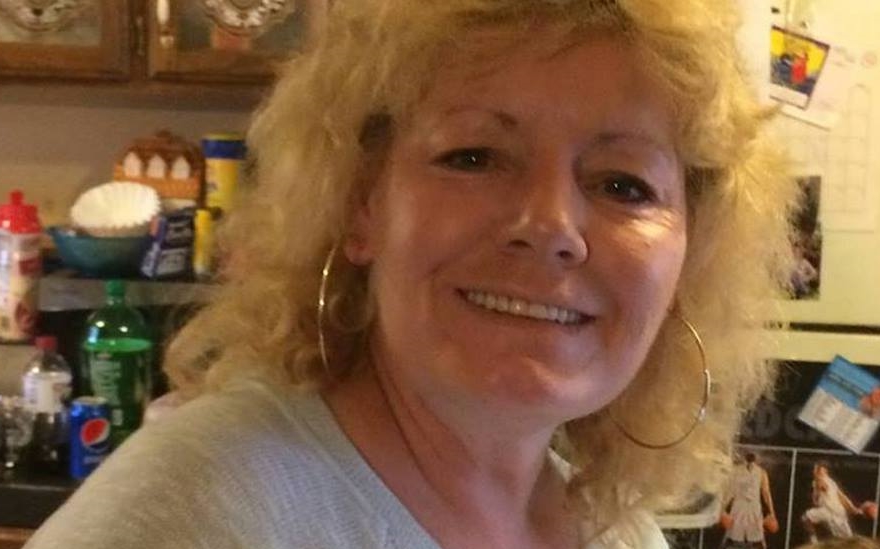 Karen Ruth Gibson

November 25, 1961 - June 19, 2015

Karen Ruth Gibson, 53, of Woodbine passed away Friday, June 19, 2015, at her home.

 Born November 25, 1961, in Winchester, she was the daughter of the late Donald Wayne Ferguson and Shirley Ann Smith Ferguson.

 A loving wife, mother, grandmother, sister, daughter-in-law, aunt, and friend, she devoted her life to her family.  She loved plants and beautiful flowers and music. 

 In addition to her father and mother, she was preceded in death by a brother, Lesley Ferguson; mother-in-law; Malinda Lou Gibson, and brother-in-law, Tony Gibson.

 Survivors include her husband, Howard Gibson; son Cleveland Gibson and wife Lisa, a very dear daughter-in-law; four grandchildren: Earl Gibson, Marcus Rogers, Savannah Gibson, and Cleveland Scott Gibson; two brothers: Donald Ray Ferguson (Edith Tye) and Westley Ferguson and wife Carlina; two sisters: Joann Spillman and Minerva Beth Ferguson Black; nephews and nieces: Russell Ferguson, Donald Hisle, Aaron Ferguson, Charles Gibson, Thomas "George" Slusher, Lauren Slusher, and Reagan Thomas; father-in-law, Hargis Gibson; and sister-in-law, Leslie Thomas and husband David.  She is also survived by a special friend, Jamie Hicks, as well as numerous other friends.

 A Celebration of Life will be held at 2:00 P.M. Monday, June 22, 2015, in the Hart Funeral Home Chapel with Charles Gibson and Thomas "George" Slusher officiating.  Burial will follow in the A.R. Dyche Memorial Park in London with Jacob Thomas, Charles Gibson, Thomas Slusher, James Brown, Kevin Helton, and Nathan Denham serving as pallbearers.

The family will receive friends from 5-9:00 P.M. Sunday at Hart Funeral Home, Inc., located at 1011 Master St., Corbin.