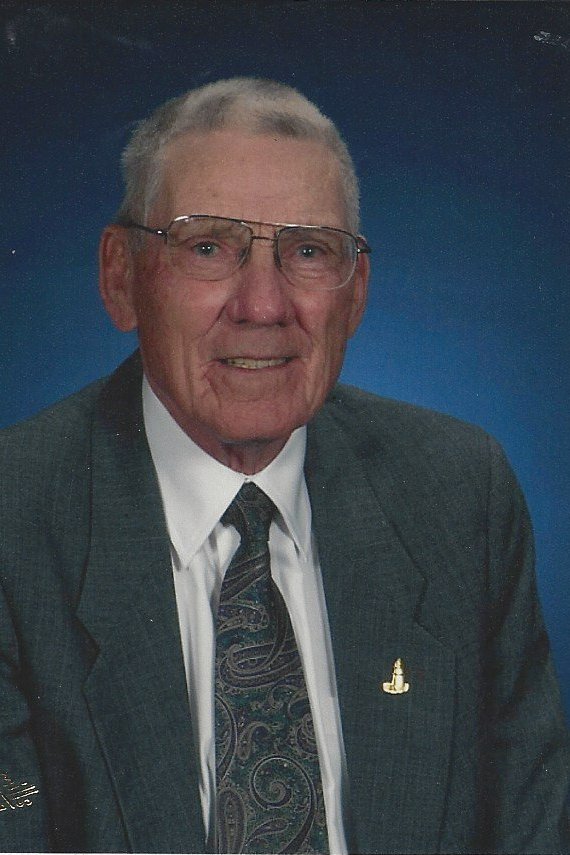 Karl "KB" Sawyer

October 22, 1938 - September 28, 2018

K.B. Sawyer, 89, of Corbin, passed away Saturday, September 29, 2018, at Baptist Health in Corbin.

Born October 22, 1928, he was the son of the late Henry C. Sawyer and Josephine (Josie) Bennett Sawyer.

K.B. was a veteran of the US Navy, having served three years on the USS Philippine Sea.  He was employed for 40 years as a switchman for the L&N/CSX Railroad from 1950 to 1990. He also served approximately 30 of those years as the local secretary/treasurer of the United Transportation Union.

He was an avid bowler selected for the Kentucky Tri County Bowling Association Hall of Fame in 1988.  He enjoyed playing golf after his retirement and made a hole in one in his first year of playing.

K.B. was a charter member of the Immanuel Baptist Church and enjoyed his fellowship with the nifty fifties.

He was preceded in death by his parents; his loving wife of over 60 years Ruth Godsey Sawyer; six brothers: Herman, Mac, Jack, Henry, Carson, and Bob; and five sisters: Lela, Maurine, Mavis, Rita, and Glada.

He is survived by his four children: Linda Jackson (Roger), Kenny Sawyer (Brenda), P.A. Dixon, and Karl Sawyer Jr. (Dana); one sister: Glenna; seven grandchildren; six great grandchildren; and a host of nieces and nephews.

Visitation will be from 6:00 to 8:00 Tuesday, October 2 and funeral services will be held at 1:00 on Wednesday, October 3 at Hart Funeral Home with Pastor Dustin Rife and Reverend Bobby Joe Eaton officiating.  Burial will follow at Rest Haven Cemetery, Corbin, KY, with military rites conducted by the D.A.V. Chapter 158.

In lieu of flowers, memorial donations may be made to the COPD Foundation.