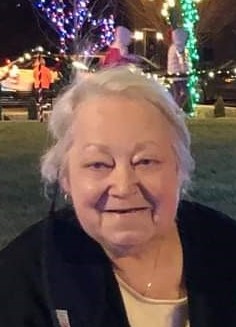 Kathy Joyce Cox

March 3, 1956 - June 4, 2021

Kathy Joyce Cox, 65, of Woodbine, Kentucky, was born March 3, 1956, in East Bernstadt, Kentucky, and passed away Friday, June 4, 2021, at Baptist Health Corbin.

Kathy was preceded in death by her mother, Mae Williams: brother, Charles Hughes; sister: Pat Crisp; and step-father, Ephraim Williams. A gifted story teller, she always enjoyed sitting in her chair at the kitchen table telling stories, as well as watching birds from her front porch, watching movies like her favorite, Shrek, and listening to a variety of music. She also loved making special meals for her family that included baking delicious cakes and making peanut butter fudge. Meanwhile, she worked 36 years for Hardee's, mostly as general manager.

She leaves behind three sons: Chris Cox and fiancé Jennifer Morgan, Mike Hughes and fiancé Shawna White; and Josh Cox; grandchildren: Jason, Luke, Christopher, Jessica, Jacob, Elizabeth, Caleb, Captain, Luna, Kratos, and Morgan; great grandson, Darrell; sister, Faye Taylor; and sister, Carolyn Troxell and husband Earl.

She is also survived by several nieces and nephews, as well as many friends.

Funeral services will be held at 1:00 P.M. Tuesday, June 8, 2021, in the Hart Funeral Home Chapel with Ronnie Smith and Tony Kysar officiating.

The family will receive friends from 11:00 A.M. – 1:00 P.M. Tuesday at Hart Funeral Home, located at 1011 Master Street in Corbin.