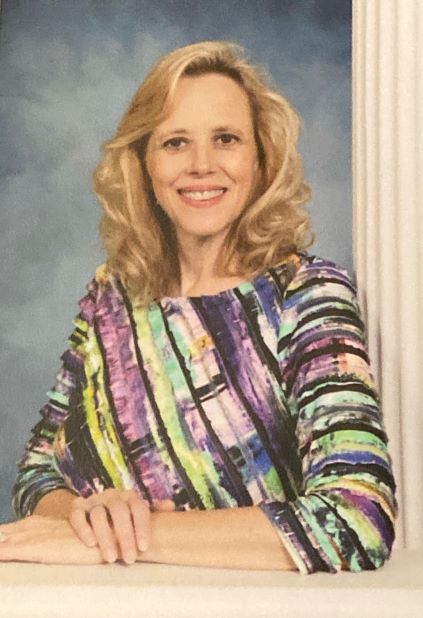 Kimberly Ann LeMaster

July 30, 1964 - December 5, 2022

Kimberly Ann LeMaster, 58, passed away Monday, December 5, 2022, at St. Joseph Hospital in London, Kentucky.  She was born July 30, 1964, in London, Kentucky.

Kim was a member of Central Baptist Church in Corbin.  A kind, loving soul, she thoroughly enjoyed being a member of the Esther Sunday School class.

A graduate of Corbin High School and Eastern Kentucky University, Kim was retired from the Laurel County Board of Education.

A loving mother, Kim was devoted to caring for her son.  She really enjoyed traveling with her family, especially to Gatlinburg and Florida.

Kim leaves behind her beloved and loving family: her husband of 27 years, Tom LeMaster; son, Logan LeMaster; parents, Danny and Linda Norvell; brother, Jamie Norvell and wife Melinda; brother, Martin Norvell and wife Ashley; mother-in-law, Mary LeMaster; and brother-in-law, John LeMaster and wife Shonda.  She is also survived by several nieces, nephews, cousins, other relatives, and numerous friends.

Always smiling, Kim was dearly loved and will be sorely missed.

Funeral services will be held at 1:00 P.M. Thursday, December 8, 2022, in the Hart Funeral Home Chapel with Bro. Jake Hart officiating.  A private burial, attended by the family, will follow in Lynn Camp Cemetery.

The family will receive friends from 12:00 – 1:00 P.M. Thursday at Hart Funeral Home, located at 1011 Master Street in Corbin.

In lieu of flowers, memorial donations may be made to the Esther Sunday School class at Central Baptist Church 201 W 4th Street Corbin, KY 40701.