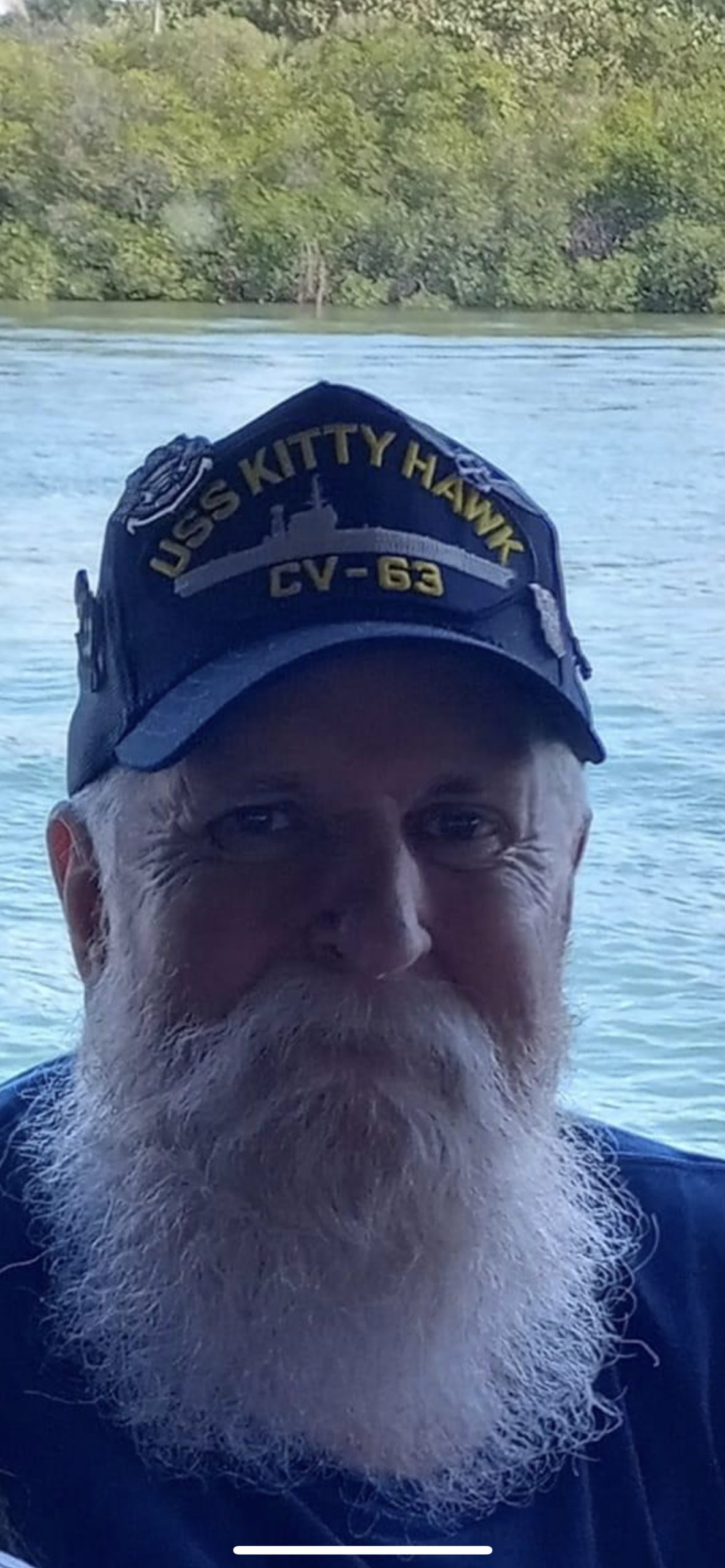 Larry Ray Mayne

October 21, 1957 - November 11, 2022

Posted on November 14, 2022 at 8:44 PM

•

4 Comments

Larry Ray Mayne, 65, passed away Friday, November 11, 2022, at Gulf Coast Medical Center in Fort Myers, Florida.  Born October 21, 1957, in Downey, California, he was the son of the late Herman and Rosalie Mayne.

In addition to his father and mother, Larry was preceded in death by his son, Kennith William Mayne, and his brother, Terry Mayne.

Larry was a Vietnam veteran who proudly served his country in the United States Navy.

Larry loved his family and spending time with them.  He also enjoyed traveling and eating a variety of food.  A "foodie" for sure, he liked all foods, but especially enjoyed Cajun.  He also loved animals, especially his dog Thor.

Larry leaves behind his loving wife of 42 years, Kathy Mayne; four children: Jessica James, Jeremy Mayne, Jennifer Doxey and husband Rett, and Jacqueline Edgell and husband A.J.; 10 grandchildren: Sonya Sabo, Hannah James, Ashley Whiteside and husband Dylan, Austin Davis, Katlyn Davis, Christopher Davis, Joshua Mayne, Chasity Chavers, Kelsey Holt, and Everett Chavers; four great-grandchildren: Jeremiah Medina, Blake Whiteside, Genevieve Whiteside, and Jhakeem Mayne; brother, Gary Mayne; and sister, Debbie Britt.  He is also survived by several nieces and nephews.

The family will receive friends from 12 – 1 P.M. Friday, November 18, 2022, at Hart Funeral Home, located at 1011 Master Street in Corbin.  A military service with full honors conducted by the American Legion Post 88 Honor Guard will be held at 1:30 P.M. at Sutton-Pemberton Cemetery in Williamsburg, Kentucky, where burial will follow.