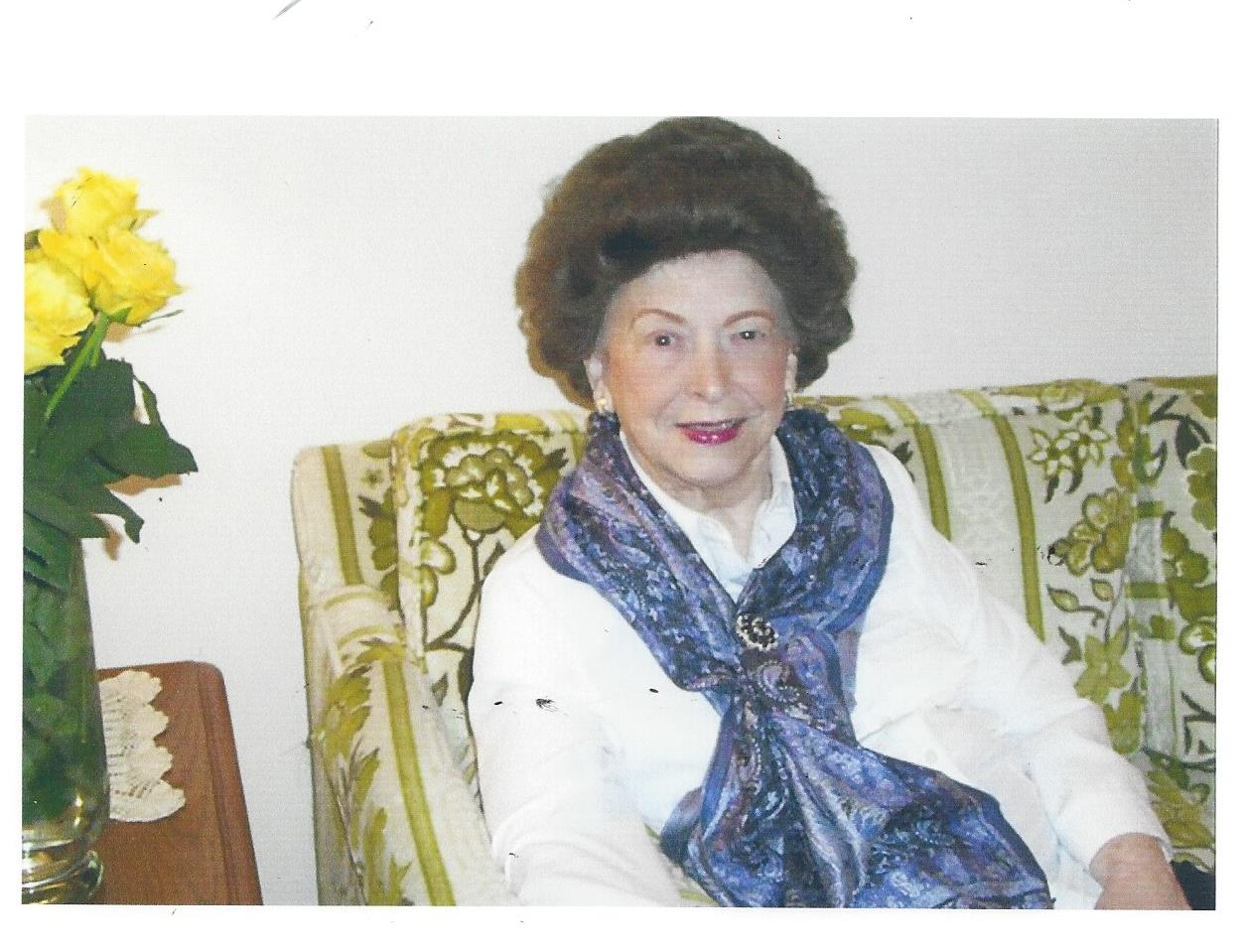 Laura Anna Kinney Beaumont

March 29, 1918 - April 6, 2014

Laura Anna Beaumont, 96, of Corbin, formerly of Alhambra, California, went peacefully April 6, 2014, with the Lord to Heaven, where loving family members she had missed were waiting to greet her.  Born in Delaware, her family traveled to Laramie, Wyoming, Sacramento, California, and then to Los Angeles. Because her father worked for the railroad, they traveled as railroaders often do. Many times she told stories of the generations of her family who had held the railroad dear to their hearts.

 The eldest of seven children, Laura attended Franklin High school in Los Angeles where she met and fell in love with her husband Frank Thomas Beaumont in 1935. She became his wife in 1937. She and Frank both worked for Southern Pacific- Amtrack Railroad at Union Station in Los Angeles. She worked there for 33 I/2 years and Frank worked there for 41 1/2 years. Frank, along with Laura's brother Jack, worked in the Baggage Department and Laura was the first woman ever hired to work in the Passenger Traffic Department.  During World War II, she became their manager.  Both Laura and Frank retired on the same day, November 29th, 1977.   Laura and Frank had one son, Terry Allen Beaumont, who was transferred to the Bluegrass Area in 1975 as a plant supervisor at NCR in Corbin. 

 Laura had many loves– the most important love to her was the love of family: her husband, her son, her siblings, her grandchildren/great-grandchildren. Laura and Frank both loved their family so much that they followed their only son Terry and his family to the mountains of Kentucky, leaving the fast-paced life of California behind.

 Laura, also known to many in the community as "Nana, or Gigi," devoted most of her time to her grandchildren and then to her great-grandchildren. She often referred to them as her "Loves."  As her eldest granddaughter, Sharon L. Hensley, remarked, "She unselfishly filled our hearts with great love and encouragement every moment of her life. Her home was always the gathering spot for our friends and our children's friends and was a place where no one was a stranger. Everyone was welcomed with a hug."  She was very involved in the local bowling leagues, along with her husband, and very involved in their church. They both belonged to the Presbyterian Church in Corbin. Later, Laura became a member at Grace on the Hill Methodist Church, where she was the eldest member of their congregation. She loved her church family as well.  

 Everyone who knew her knew about her joy for life, her love for family and friends, her witty comebacks and her very strong political beliefs, all of which will be greatly missed. Her beautiful blooming gardens were "the talk of the town." Glowing with pride, she often shared her flowers with others.

 Laura joins her husband Frank in Heaven. She is survived by her son Terry Allen Beaumont and wife Mayetta, both of Corbin and Mayetta's daughter, who's like a sibling to the grandchildren, Sondra Hutson, and husband Jason, and daughter Sarah.  She is survived by her four grandchildren: Sharon L. Hensley of Corbin, Becky Ann Allen and husband Joe of Corbin , Phillip E. Beaumont and wife Veronica of San Diego, James P. Beaumont and wife Kelli of Ashland, KY and Sylvia Beaumont, the mother of Laura's grandchildren and her special friend. She is survived by her twelve special loves she called her "Great" Grandchildren: Lauren Hensley and love Lance Carver, Ashley Allen and love Bryan Soloman, Joshua Allen, Ethan, Jarod, Parker and Vivienne Beaumont, Avery, Kyler, Carter, Audrey and Riley Beaumont.

She is survived by many nieces and nephews in California, cousins in many states, and siblings: Margaret Harmon and family, Mary Lou White and family, and Jack Kinney and family. She will join her parents Laura Dinsmore Livingston Zulauf Kinney, and Jesse Carlton Kinney; and siblings: Viviene Day, Dorothy Valenzano and Willis Carlton "Bud" Kinney in Heaven. She is also survived by a couple of special friends who became like family to her: Nora Kelly and husband Colan, Diane Becker and husband Jim, Jennifer Neely, and Jennifer Hungerbuhler and Bob Eckert from her church who visited her daily.

 She was a loving mother, grandmother, great-grandmother, best friend. A joy to all who knew her, she will be easy to find. All that anyone has to do is to look into their hearts.

 Funeral services will be conducted Thursday, April 10, 2014, at 11:00 A.M. in the Hart Funeral Home Chapel with Rev. Bobby Joe Eaton and Pastor Mark Hisle officiating.  Burial will follow in Pine Hill Cemetery.

 The family will receive friends from 6-9 Wednesday at Hart Funeral Home, located at 1011 Master St., Corbin. 

In lieu of flowers, the family suggests memorial donations be made to her favorite charity, the American Diabetes Association (donations.diabetes.org).