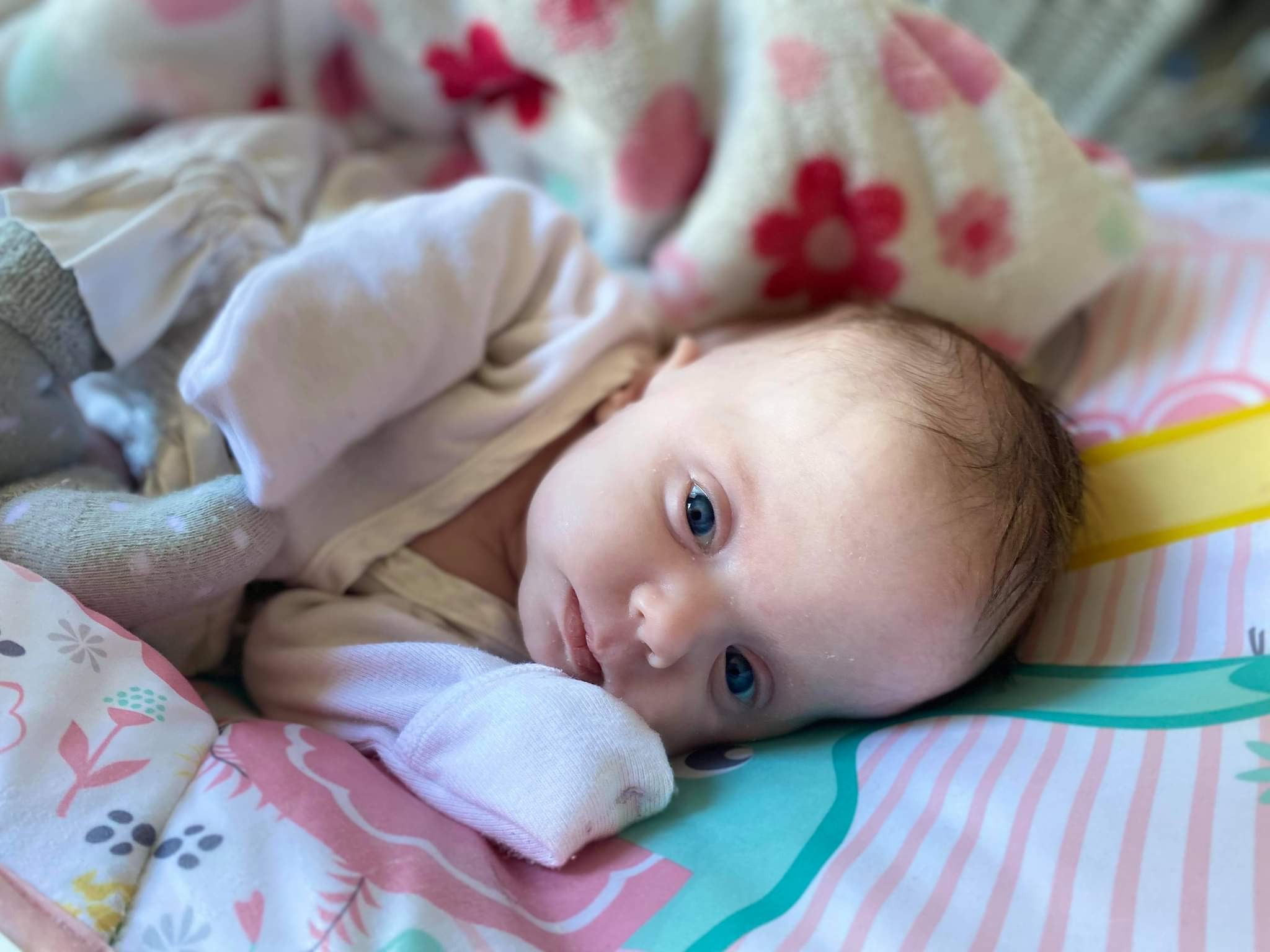 Lily Mae Jarvis

August 18, 2021 - October 13, 2021

Posted on October 14, 2021 at 7:57 PM

•

1 Comment

Lily Mae Jarvis, eight-week-old daughter of James and Kayla Jarvis, passed away Wednesday, October 13, 2021, at the University of Kentucky Children's Hospital in Lexington, Kentucky.

A precious baby girl, Lily was already much spoiled by her family.  Deeply loved by everyone, she extremely enjoyed being held by her mother and was adored by her brother and sister.

Lily was preceded in death by her grandmothers: Carrie Evans and Sonya Jarvis; by her great grandparents: James and Annie Jones, Arletta and Luther Jarvis, and James and Sarah Evans.

In addition to her father and mother, she leaves behind her brother, Benjamin Jarvis; sister, Maggie Jarvis; grandfathers: Elmer Evans and Dale Jarvis; aunt, Jessica Maxey and husband Daniel; uncle, Hunter Jarvis; uncle, Timber Jarvis; and uncle, Austin Evans and wife Cara.

Funeral services will be held at 2:00 P.M. Friday, October 15, 2021, in the Hart Funeral Home Chapel with Bobby Helton officiating.  Burial will follow in Locust Grove Cemetery.

The family will receive friends from 12 – 2 P.M. Friday at Hart Funeral Home, located at 1011 Master Street in Corbin.