November 25, 1936 - August 18, 2020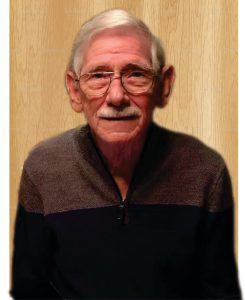 Linza Ray Collett, 83, of Corbin passed away Tuesday, August 18, 2020, at Baptist Health Corbin. Born November 25, 1936, he was the son of the late Bob and Dorothy Collett.
Lin was a man whose integrity, dependability, and workmanship was at the top of his class. In 1980, he took over Pizza and Company which is still being run by his daughter and son-in-law. He had a passion and skill for woodworking, fishing, and bowling. Lin, who gave his heart to the Lord on September 9, 2017, was a member of Frankfort Baptist Church.
In addition to his father and mother, he was preceded in death by his infant brother, Eugene Collett and his brother, Bill Collett.
He leaves behind his wife of 48 years, Gay Collett; daughter, Valerie Giles and husband Dicky of Corbin; son, Lindsey Collett and wife Susan of Cincinnati, Ohio; daughter Vicki Strole and husband Randy of Cincinnati, Ohio; grandchildren: Joshua Giles, Andrew Giles, Noah Giles, Kristen Collett; Randy Strole and wife Carrie, and Tyler Strole; great grandchildren: Trey Strole, Bryce Strole, Whitney Strole, and Olivia Strole; brothers: Bob Collett, Jr., Phillip Collett, and Wayne Collett and wife Betty Anne; and sister-in-law, Glenna Collett. He is also survived by many other relatives, including nieces, nephews, and cousins, as well as numerous friends.
Funeral services will be held at 3:00 P.M. Saturday, August 22, 2020, in the Hart Funeral Home Chapel with James Hodge officiating. Burial will follow in Corinth Cemetery.
The family will receive friends from 1 – 3 P.M. Saturday at Hart Funeral Home, located at 1011 Master Street in Corbin
Social Share