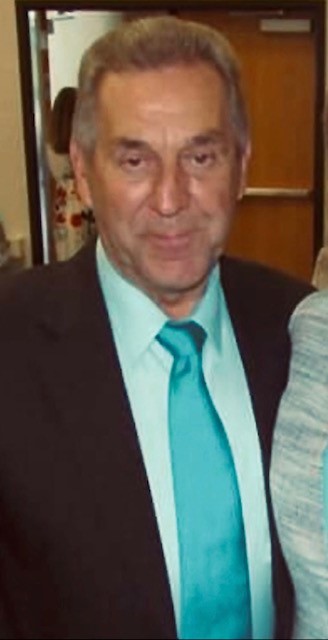 Lonnie G. Storms

April 1, 1948 - January 22, 2021

Rev. Lonnie G. Storms, 72, passed away Friday, January 22, 2021. Born April 1, 1948, he was the son of the late Gracie Mae Steele Storms and James Roosevelt Storms.

Lonnie was currently the pastor of Winchester Church of God and was formerly the pastor of Echo Valley Church of the Nazarene in Lily, KY.

In addition to spending time with family and friends, he enjoyed fishing, a successful, life-long career in the construction industry, and spreading God's word.

In addition to his mother and father, he was preceded in death by two brothers: Vestle Storms and Herman Storms; two sisters: Ruby Hammons and Phyllis Smith; and one granddaughter, Gabriella Wilson.

He leaves behind his loving wife, Joyce Vicars Storms; six children: Lisa K. Flannery, Carrollton KY; Tracy L. Burton (Danny), Latonia, KY; Jeff A. Wilson (Patty), Walton, KY; Jana K. Murphy (Mark), Florence, KY; J. Todd Wilson (Amanda), Union, KY; and Jessica L. Obregon (Matthew), Elizabeth City, North Carolina

He is also survived by 12 grandchildren: Amber Wallace, Krista Ballard, Michael Murphy, Taylor Wilson, Caitlyn Palmer, Benjamin Wilson, Nick Palmer, Caleb Wilson, Braden Mayhew, Levi Wilson, Colton Wilson, and Cailin Obregon; and 10 great grandchildren.

Funeral services will be held at 12:00 P.M. Tuesday, January 26, 2021, in the Hart Funeral Home Chapel with Adam Fuson and Sean Disney officiating.

Burial will follow in Pine Hill Cemetery with Taylor Wilson, Caleb Wilson, Levi Wilson, Colton Wilson, and Nick Palmer serving as pallbearers and Jeff Wilson and Todd Wilson as honorary pallbearers.

The family will receive friends from 6:30 – 9:00 P.M. Monday at Hart Funeral Home, located at 1011 Master Street Corbin, KY 40701.