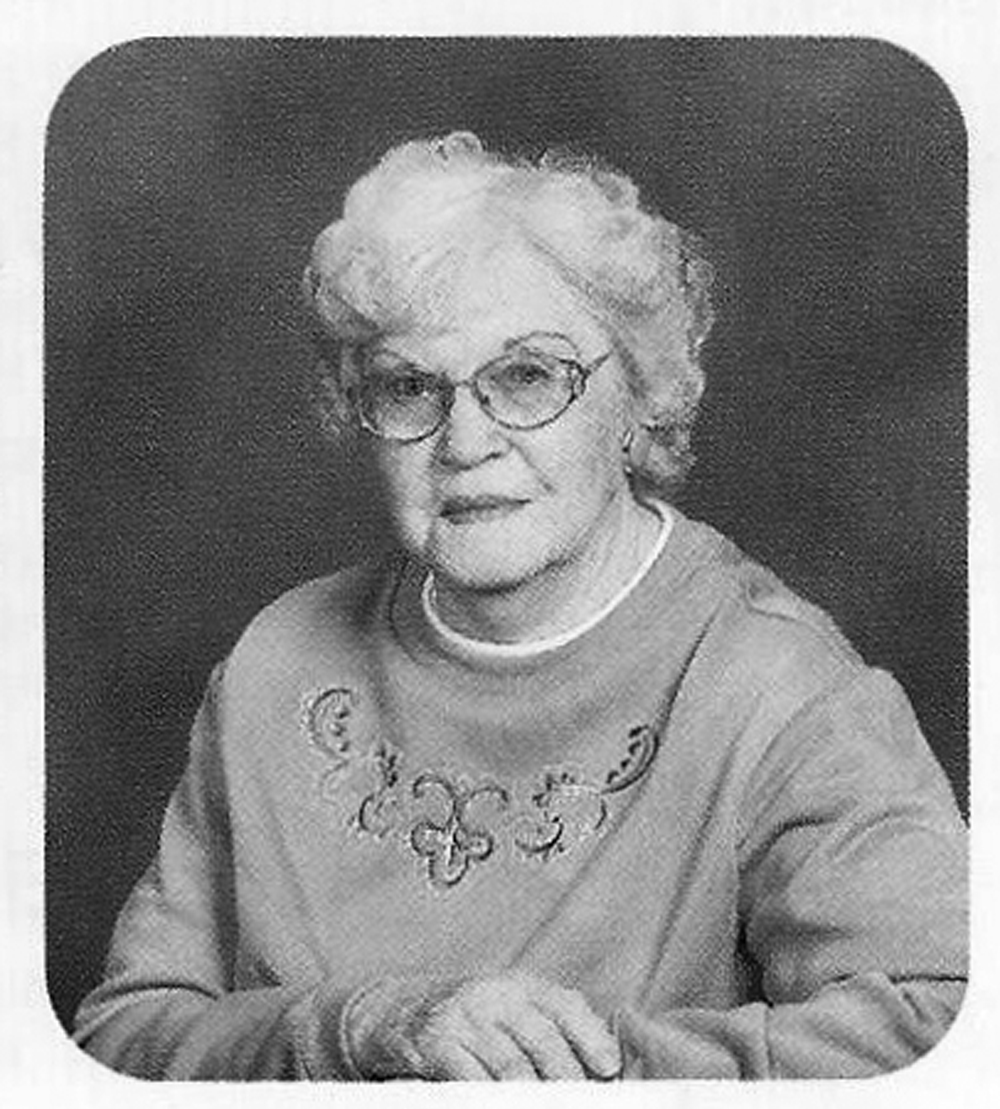 Marie Decker Rapier

January 8, 1917 - June 2, 2014

Marie Decker Rapier, of Corbin, passed away Monday, June 2, 2014, having lived 97 years.  She was born January 8, 1917, to Johnny Y. and Mattie Bunch Decker in Whitley County, Kentucky.

 Marie was preceded in death by her husband Robert Nolan Rapier, daughter, Arlene Rapier, and son, Ralph A. Rapier, Sr.

 Survivors include her daughter, Irene (Bill) Jones of Corbin; son, Bobby Dallas (Betty) Rapier of Oak Ridge, TN; daughter-in-law, Donna Sullivan Rapier of Corbin; six grandchildren: Karen (Scott) Santos of Chattanooga, TN, Sondra (Mike) Bane of Blue Springs, MO, Tammy (Jim) Wilson of Corbin, Theresa Rapier of Corbin, Jeffrey (April) Jones of Corbin, Ralph A. (Amy) Rapier, II, of Richmond, KY; ten great-grandchildren; and three great-great grandchildren.

 Marie was a member of Steele's Chapel Christian Church.

 The family will receive friends from 6-9 P.M. Wednesday, June 4, 2014.  Funeral services will be conducted at 1:00 P.M. Thursday, June 5, 2014, in the Hart Funeral Home Chapel with Bro. Andrew Darden and Bro. Marion Parkey officiating.  Interment will follow in Worley Cemetery on Fifth St. Rd, Corbin.

 

Pallbearers will be Ralph A. Rapier, II, Zachary Logsdon, Brandon Shelley, Derek Shelley, Roy Wells, and Bill Smith.