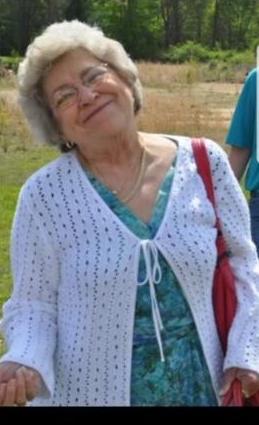 Marilyn "Sue" Philpot

August 6, 1944 - March 28, 2020

Marilyn "Sue" Philpot, 75, of Corbin passed away peacefully in her sleep Saturday morning, March 28, 2020.

Sue was a lady of faith who loved her church, Freedom Point. She was a friend to anyone she met. She loved her children and grandchildren. She also enjoyed her time as a volunteer at Camp Leap and Hunter Hills Elementary School. As most of you know, she was the best Hot Dog chili maker.

She was preceded in death by her husband, J.B. Philpot; by her daughters, Michelle Thorpe and Angie Philpot; by her parents, Elmer and Viola Williams and Bill and Evelyn Lanham; and by her brothers, Alry Lanham and Jimmy Lanham.

She leaves behind her son, Mike Philpot (Kelly); grandchildren: Jordan Philpot, Amanda Onkst (Caleb), Clay Sibert (Shayna), Cassidy Sibert, Jeremy Mocahbee (Bridget), Trevor Thorpe, Johnna Thorpe, Blake Philpot, Austin Baker (Lexi), and a special granddaughter and caregiver, Autumn Meadors (Brandon); 15 great grandchildren; sister, Patsy Murray; and brother, Kenneth Lanham (Joanie). She was dearly loved and will be greatly missed.

Graveside services will be private under the direction of Hart Funeral Home.

In lieu of flowers, memorial contributions may be made to Freedom Point Church Building Fund P.O. Box 1173 Corbin, KY 40702.