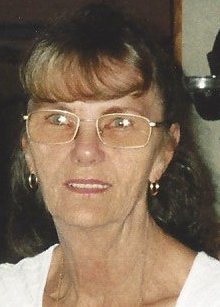 Marion Comeau

January 12, 1942 - October 22, 2014

Posted on October 24, 2014 at 6:49 PM

•

1 Comment

Marion Comeau, 72, of Corbin, formerly of Davie, FL, passed away Wednesday, October 22, 2014, at her residence.  She was known in Corbin as "Aunt Marion."  Mrs. Comeau was a devoted member of the Loyal Order of the Moose. She was the widow of Richard Comeau. 

She is survived by niece Theresa "Terri" Tye and husband Johnny and great-nephew Logan of Corbin; brother, George Brown of Port Lavaca, TX; nephew, Tim Logan and wife Carrie of Barbourville; sisters-in-law: Joyce Logan and husband Royce of Bryants Store, KY, and Denise Comeau of Northport, NY; great nieces, Brittany of Barbourville, Lyndsie and Chrissy Perkins of Williamsburg; son and daughters: Richie and wife Charlene of Davie, FL;  Susan and family of Nova Scotia; and Joy and family of Davie, FL; grandchildren: Matthew, Amanda, Zack, and Justin, along with several other grandchildren, nieces, nephews, and cousins.

A memorial service will be held at 4:00 P.M. on November 2, 2014, at St. Gregory Fellowship Hall in Barbourville, KY.