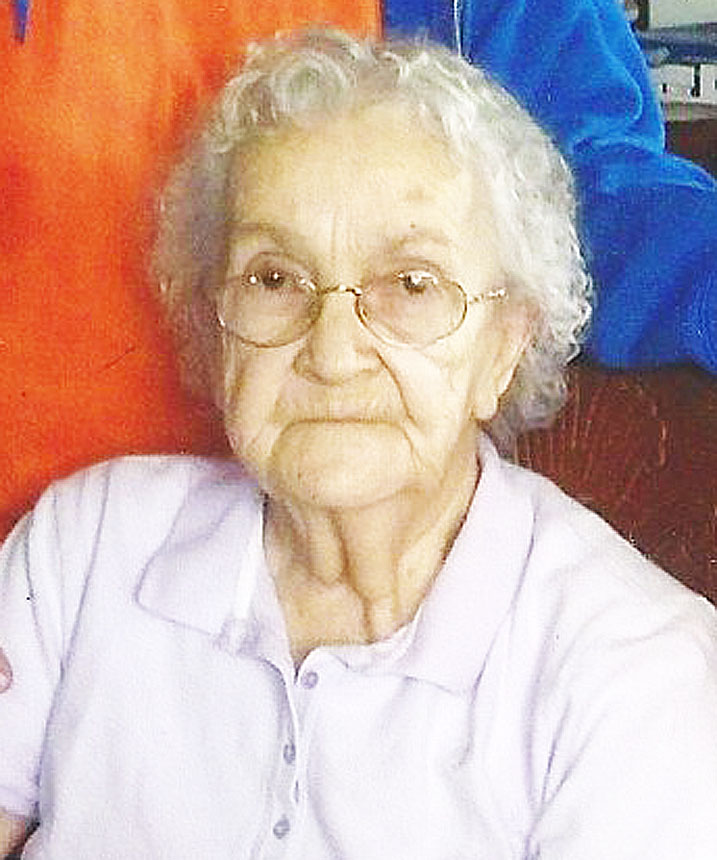 Mary Alice Jackson

September 14, 1924 - August 23, 2014

Posted on August 23, 2014 at 11:03 PM

•

2 Comments

Mary Jackson, 89, of Lily passed away Saturday, August 23, 2014, at Saint Joseph London Hospital.  She was a member of McHargue Christian Church.

Born September 14, 1924, in Laurel County, she was the daughter of the late Willie and Sophia McHargue.  In addition to her parents, she was preceded in death by her husband, Arlon Jackson; son, Andy Jackson; sister; Elsie Scalf; brothers, Jack McHargue and Billy McHargue; grandson, Ricky Jackson; and great granddaughter, Jaylee Angel.

Survivors include two sons: Donald Jackson and wife Ruth and Jerry Jackson and wife Joyce; two daughters: Carolyn Hollin and husband Mahan and Marcia Fugate and Scott Fowler; grandchildren: Tabatha Blanton, Melanie Jackson, Byron Baker, Jeffrey Jackson, Brittany Couch, Jessica Fugate, Sophia Hollin, Mary Hollin, Angie Hollin, Rachel Hollin, Carrie Hollin, David Jackson, Judy Steenbergen, Leetta Angel, and Denise Hacker; 30 great grandchildren and 11 great-great grandchildren, as well as other relatives and numerous friends, all who mourn her passing.

Funeral services will be held at 3:00 P.M. Tuesday, August 26, 2014, in the Hart Funeral Home Chapel with Bro. Jack Osborne officiating.  Burial will follow in McHargue Cemetery at Lily.   

The family will receive friends from 6 – 8 P.M. Monday at Hart Funeral Home, Inc., located at 1011 Master Street in Corbin.