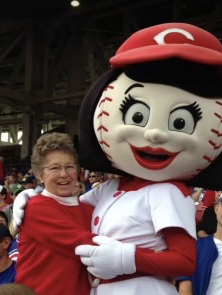 Mary Lola Weddle Hines

April 26, 1934 - October 31, 2021

Posted on November 2, 2021 at 9:50 AM

•

0 Comments

Mary Lola Weddle Hines (87) of Park Hills Road in Corbin, Kentucky, passed away on October 31, 2021, at her home with her family.

"Let not your heart be troubled, ye believe in God believe also in me. In my father's house are many mansions, if it were not so, I would have told you. And if I go and prepare a place for you, I will come again and receive you unto myself, that where I am there ye may be also." John 14:1-3.

Mary Lola Weddle Hines was the daughter of the late William Arthur Weddle and Dorcas Lola Febus Weddle. She was born on April 26, 1934, in Woodsfield Ohio. On August 5, 1955, she was united in marriage to Lewis H. Hines of Graysville, Ohio. And together they raised three children. She was a devout Christian and a member of the Mill Street Church of Christ where she remained faithful and dedicated to the Lord as long as her health permitted.

Mary was raised on a farm in rural Ohio, living and working alongside her fifteen siblings. Of her many childhood memories, her time playing baseball with her ten brothers proved most formative. Used to playing with her brothers, Mary joined her school's baseball team in the 7th grade—she played with the boys, as there was no girls' team. Eventually, Mary played her way to the big leagues. Mary played professional baseball for the Fort Wayne Daisies in the All American Girls Professional Baseball League. She also played professional fastpitch softball for the Phoenix Queens. Mary is a member of the Baseball Hall of Fame in Cooperstown, New York, the Kentucky Prep Softball Hall of Fame, and earned the TRISPY Lifetime Achievement Award. A Historical Marker in her home state of Ohio recounts Mary's illustrious career. And in 2019, Mary and her Granddaughter, Abby Baylor, were inducted into the Corbin High School Hall of Fame. Mary coached softball at Corbin Middle School and Corbin High School, inspiring many with her story as a pioneering female athlete.

In addition to her husband, Lewis Hines, she was preceded in death by her parents William A. Weddle and Dorcas L. Weddle; and by her brothers and sisters, Lemuel McClellan Weddle, Wiley Raymond Weddle, Ida Theresa Weddle Piatt, Albert Woodrow Weddle, Paul Stanton Weddle, Samuel Emerson Weddle, William Heber Weddle, Elizabeth Jane Weddle Kenney, Alvis Victor Weddle, Forrest Eugene Weddle, Elmer Isaiah Weddle, and David Oliver Weddle.

She is survived by her children Steven L. Hines, Gina F. Hines, Sheila R. Hines Baylor & husband Brian K. Baylor of Corbin, KY; five grandchildren: Natalie Hines, Abby Baylor, Skyler Hines, Evan Baylor, and Meggie Hines; one great grandson, Lennon Hines; and three siblings: Francis Eleanor Weddle Day of Millersburg, OH, Gerald Ray Weddle of Woodsfield OH, and Nina Beryl Weddle Christman of Woodsfield, OH. She had a multitude of nieces and nephews who also mourn her passing. She will also be remembered fondly by her many players, fans, friends, and neighbors.

The family will receive friends Monday, November 8 from 5 P.M. until 8 P.M. and Tuesday, November 9 from 11 A.M. until 1 P.M. at Hart Funeral Home, located at 1011 Master Street in Corbin.

The funeral services will be held at 1 P.M. on Tuesday, November 9 at Hart Funeral Home. Brother Norman Webb will officiate, and the burial will be in the Pine Hill Cemetery. Pallbearers will be her grandchildren: Natalie, Abby, Skyler, Evan, and Meggie; and her son-in-law, Brian K. Baylor.