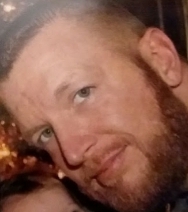 Matthew Aaron Storms

May 30, 1984 - May 21, 2020

Matthew Aaron Storms, 35, of Corbin passed away Thursday, May 21, 2020.

Matthew was preceded in death by his mother, Donna Christine Storms; sister, Kayla Poff; paternal grandparents: Vernon and Ruby Storms; maternal grandparents: Louella and Milford Allen; two uncles: Donnie Storms and James Hart; and aunt, Carolyn Davidson.

He leaves behind his father, Gary Lee Storms; step-mother, Nikki Storms; four children: Rylee, Mattie, Khloe, and Gracie; three brothers: Christopher Storms (Jessica), Timothy James Storms, and Jacob Poff; and fiancé, Amber Jackson. He is also survived by numerous other relatives and friends. He was dearly loved and will be greatly missed.

Funeral services will be held at 1:00 P.M. Wednesday, May 27, 2020, in the Hart Funeral Home Chapel with Brent Carroll officiating. Burial will follow in Mt. Pleasant Cemetery.

The family will receive friends from 11:00 A.M. – 1:00 P.M. Wednesday at Hart Funeral Home, located at 1011 Master Street in Corbin. CDC COVID-19 guidelines are posted at the funeral home for those attending services.