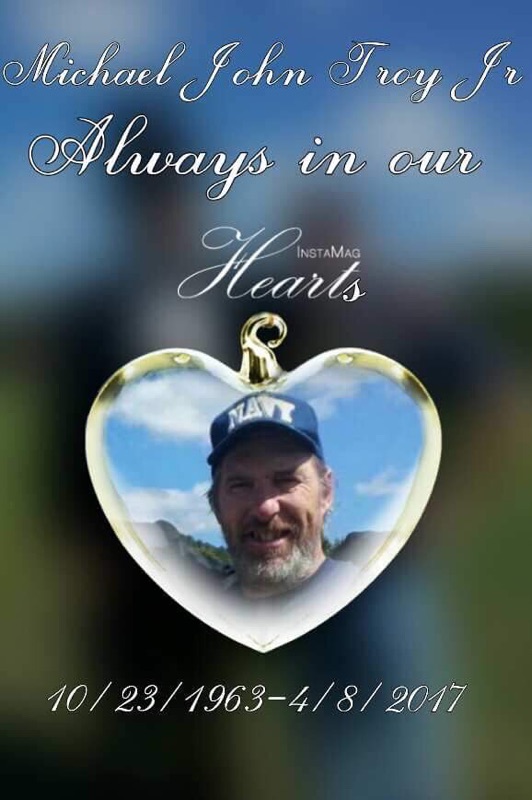 Michael J. Troy, Jr.

October 23, 1963 - April 8, 2017

Posted on April 10, 2017 at 1:28 PM

•

1 Comment

Michael J. Troy, Jr., 53, of Corbin passed away Saturday, April 8, 2017, at St. Joseph Hospital in London, KY. Born October 23, 1963, he was the son of Michael J. Troy, Sr., and Wanda Deherrera.

In addition to his father and mother, he is survived by seven children: Michael J. Troy III, Mindy Tanser, Christopher Troy, Tiffany Troy, Abigail Troy, Amber Troy, and Searlait Troy; grandchildren: Tyler, Michael IV, Stephen, Brayden, Isaiah, Arianna, Amiah, Sadie, Maverick, Isabell, Sofia, and Lilliana; three siblings: David Troy, Theresa Schneider, and William Troy; as well as other relatives and numerous friends to mourn his passing.

The family will receive friends from 3:00 P.M. until 6:00 P.M. Monday, April 10, 2017, at Hart Funeral Home, located at 1011 Master Street in Corbin.