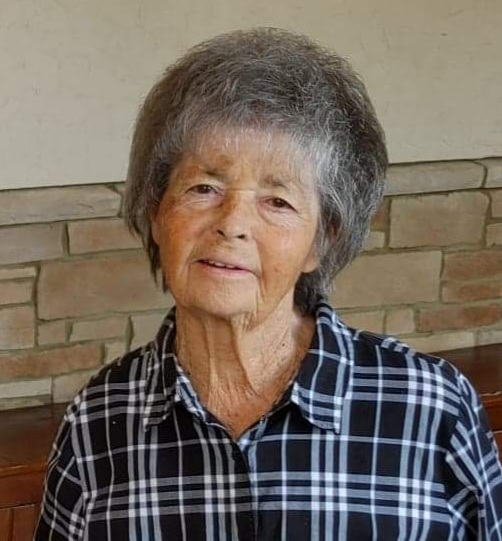 Mildred Hart

May 3, 1940 - March 11, 2022

Mildred Hart, 81, of Corbin passed away Friday, March 11, 2022, at her home.  Born May 3, 1940, she was the daughter of the late Lee and Clemie Grove.

In addition to her father and mother, Mildred was preceded in death by her husband, Roy Hart; brother, Keith Grove; sister, Lois Giles; and infant great- grandson, Cash Cole Hart.

Mildred was a devoted member of Frankfort Missionary Baptist Church.  She also enjoyed the outdoors, raising a huge garden and canning its produce over the years.  Taking care of her family, especially cooking for them, was one of her greatest pleasures.  As well, she enjoyed her dogs.

She leaves behind her son, Kelvin Hart (Wendy); daughter, Tammy Hart; grandchildren: David Hart (Joy), Natoshia Mouser (Jody), Allyson Daugherty, Clarissa Johnson, and Toby Lovitt; and great-grandchildren: Silas Hart, Anslee Mouser, Jax Mouser, Millie Kate Daugherty, Avery Grace Daugherty; and Krysta Johnson.  She is also survived by other relatives, her church family, numerous friends, and her special caregiver, Leah Sizemore.

Mildred was dearly loved and will be deeply missed.

Funeral services will be held at 1:00 P.M. Tuesday, March 15, 2022, in the Hart Funeral Home Chapel with Bro. James Hodge and Bro. Bobby Joe Eaton                            officiating.  Burial will follow in Cumberland Memorial Gardens.

The family will receive friends from 11 A.M. – 1:00 P.M. Tuesday at Hart Funeral Home, located at 1011 Master Street in Corbin.