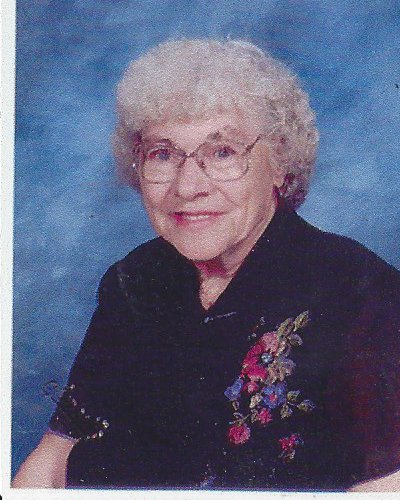 Myrtle Ellen Crook

December 7, 1921 - September 12, 2018

Posted on September 12, 2018 at 11:05 PM

•

1 Comment

Myrtle Ellen Crook, 96, passed away Wednesday, September 12, 2018, at The Heritage in Corbin.  Born December 7, 1921, she was the daughter of the late G.E. and Rhoda Coffey.  

Over the years, she thoroughly enjoyed her role as a homemaker. She especially liked vegetable and flower gardening, quilting, cooking specialties like homemade soup, baking, and farming with extra care for chickens, cows, and ducks.

In addition to her father and mother, she was preceded in death by her husband, Clel Crook; son, Clofus Crook; daughter-in-law, Linda Crook, and five siblings: Lillian Black, Vivian Coffey, Walter Coffey, Pete Coffey, and Verlie Middleton.

She leaves behind her grandson, Jeffrey Crook; two great- granddaughters: Kelsee Crook Dewees and husband Brian and Annie Simpson and husband Brandon; two great-great grandchildren: Annison and Brady Simpson; cousins, Riley and Earl Coffey; nieces and nephews; other relatives; and numerous friends.  She is also survived by her church family at Keck Baptist Church where she was a member.  She will be deeply missed.

Funeral services will be held at 11:00 A.M. Saturday, September 15, 2018, in the Hart Funeral Home Chapel with Pastor Jimmy Siler officiating.  Burial will follow in the Crook Family Cemetery.

The family will receive friends from 6 – 8 P.M. Friday at Hart Funeral Home, located at 1011 Master Street in Corbin.