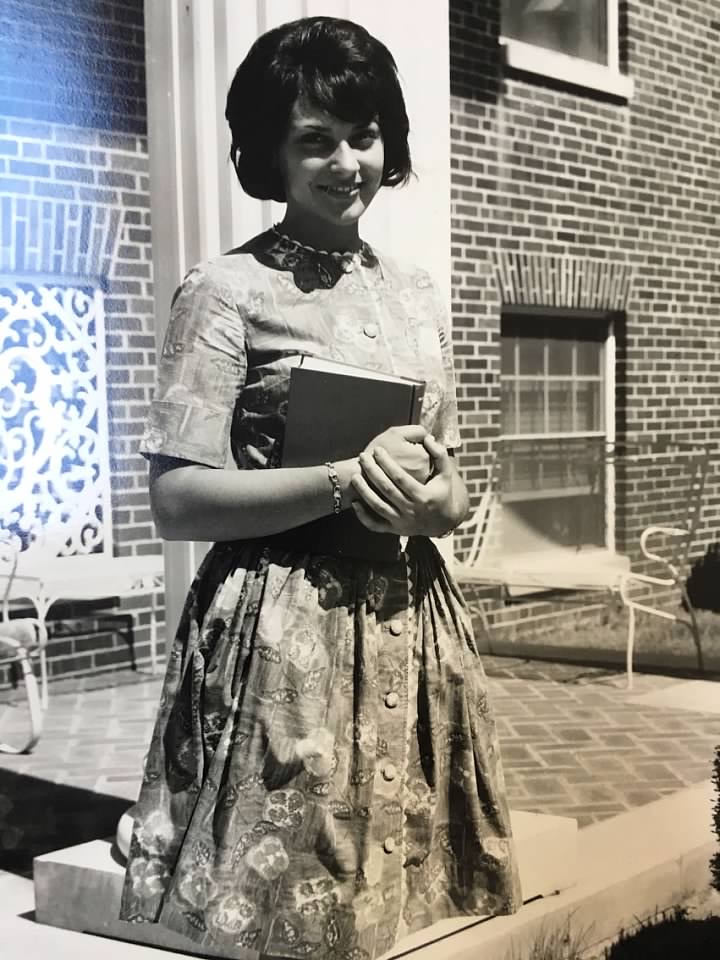 Nancy Clouse Mitchell

February 25, 1948 - October 24, 2021

Posted on October 25, 2021 at 5:02 PM

•

3 Comments

On Sunday, October 24, 2021, Nancy Clouse Mitchell, loving wife, mother, sister, aunt, and Nana received her complete healing and peacefully crossed into eternity with her Lord and Savior.

Nancy was born in Corbin, Kentucky, on February 25, 1948, to Audrey and Hazel Clouse. She is survived by Bob, her loving husband of 54 years, and two daughters: Stephanie Mitchell Alsip of Louisville and Jenny (Jeff) Barnett of Corbin.

Her four grandchildren were the light of her life: Tori Ellison, Taelor Ellison (Elisha) Pierce, Trenton Alsip, and Ethan Alsip. Being their Nana brought her incredible joy. She loved to share stories about them and took the utmost pride in their achievements, especially their academic successes.

Nancy is also survived by one brother, Audrey Clouse of Indiana and one sister, Sarita (Jackie) Floyd of Corbin.  She was preceded in death by her father and mother, Audrey and Hazel Clouse.

She attended Midway College and graduated summa cum laude from Union College with degrees in Accounting and Business Administration. In 1976, she established Mitchell Tax & Accounting in Corbin, where she worked tirelessly until her retirement in 2013.

Nancy was a fierce pioneer for women in business and leadership in southern Kentucky. She was among the first group of women voted into the local Kiwanis Club and she was the first woman ever elected to the Corbin City Commission, simultaneously serving two terms as Vice Mayor of Corbin. She dedicated eight years as a Trustee for Union College, eight years as a member of the Kentucky Board of Tax Appeals, and 12 years as a member of the KCEOC Community Action Partnership's Board of Directors.

Sharing in Bob's deeply-rooted passion for politics, Nancy served as Vice President of the Kentucky Federation of Republican Women, Vice Chair of the Republican Party of Knox County for 16 years, and Treasurer of Kentucky's Fifth Congressional District Lincoln Club. In 2012, Bob and Nancy were jointly inducted into the Fifth District Lincoln Club Hall of Fame.

Nancy had a heart full of compassion and a smile that brightened every room. She exuded unmatched class and grace in every situation. Great wealth and attention were never her primary aspirations; she was a humble servant who embraced everyone with the love of God.

Visitation for Nancy Clouse Mitchell will be held Wednesday, October 27, 2021, from 12:00 P.M. – 4:00 P.M. with the funeral service following at 4:00P.M. at Hart Funeral Home, located at 1011 Master St. in Corbin. Entombment will follow at Mitchell Cemetery, located at 429 Salt Lick Road in Corbin.

In lieu of flowers, donations may be made in memory of Nancy Mitchell to Calvary Baptist Church at 96 Calvary Church Road, Corbin, KY 40701.