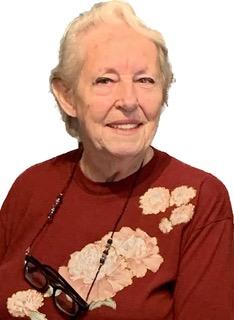 Nancy Louise Bryant Martin

January 12, 1939 - February 5, 2023

Posted on February 8, 2023 at 4:24 PM

•

3 Comments

Nancy Louise Bryant Martin, 84, of Louisville, Kentucky, passed away Sunday, February 5, 2023.  Born January 12, 1939, she was the daughter of the late Clarence Randolph Bryant, Sr., and Evelyn Swain Bryant.

Nancy was a 1957 graduate of Corbin High School.  She worked most of her life as a hairdresser and was beloved by her clients.  After her retirement she enjoyed making and selling crafts.  She was a friend to everyone she met and especially enjoyed the comradery of her years in the local Red Hats Society in Louisville.  Her special love of animals was always evident to everyone.  Although she had many pets over the years, Nancy adored Cupid, her Poodle, who passed away a few years ago.

In addition to her father and mother, Nancy was preceded in death by three sisters: Wilma Jean Bryant, Geraldine Bryant and Loretta Carol Bryant.

Nancy leaves behind her loving son, Nile Wade Martin; brother, Kenneth Norman Bryant and wife Myrna; brother, C.R. Bryant, Jr. and wife Cindy; niece, Louise Bryant-Ritchie and husband Keith; niece, Mary Sue Goodin; nephew, Robert Edward Bryant I; and nephew, Michael Allen Bryant I and wife Dawn.  She is also survived by other relatives and many friends.

Nancy was loved by many and will be sorely missed.

A service of remembrance will be held at 1:00 P.M. Saturday, February 11, 2023, in the Hart Funeral Home Chapel.  Burial will follow in Pine Hill Cemetery.

The family will receive friends from 11:30 A.M. – 1:00 P.M. Saturday at Hart Funeral Home located at 1011 Master Street in Corbin.