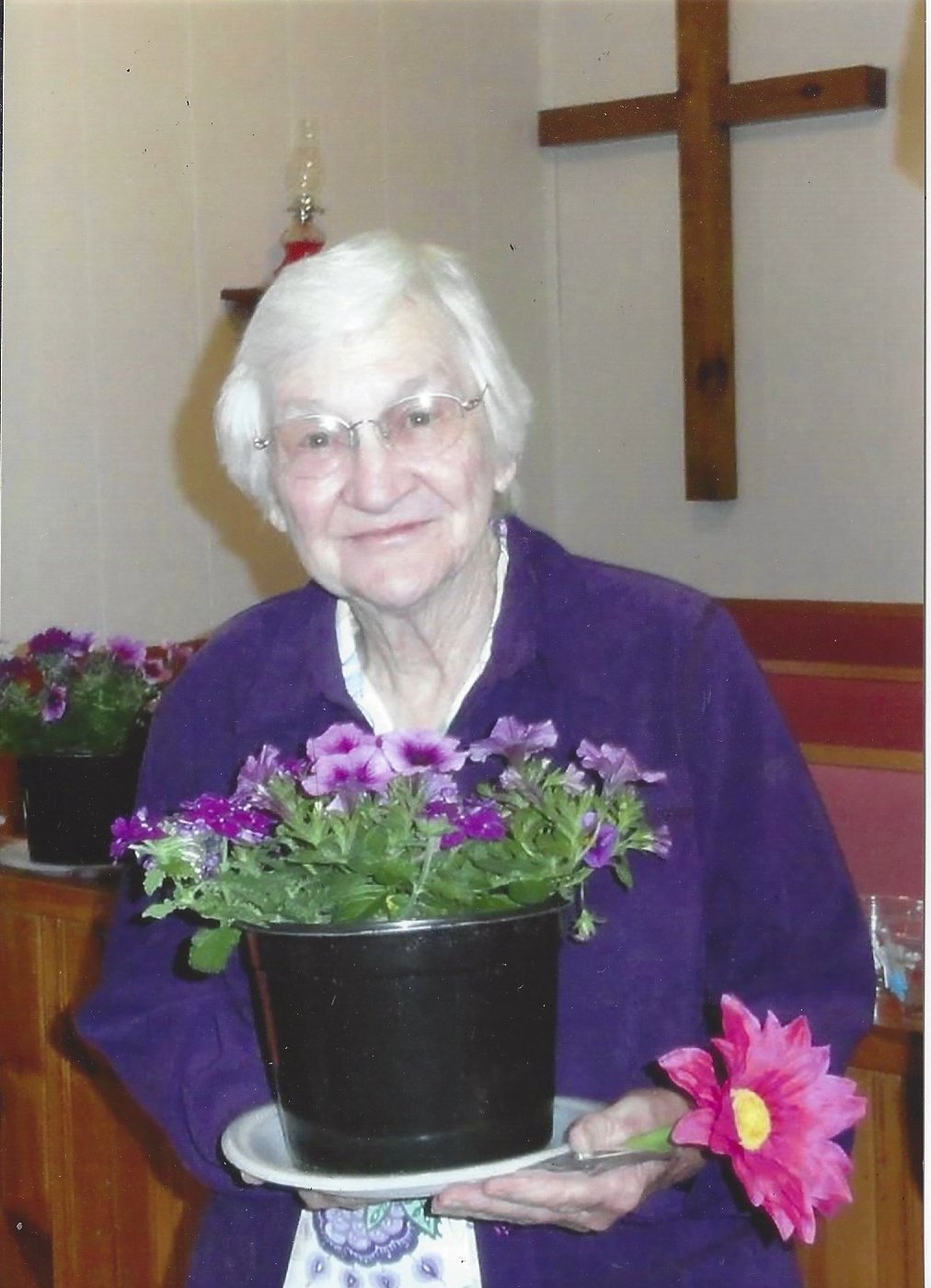 Naomi Harp

December 5, 1927 - April 5, 2023

Naomi Harp, 95, of Corbin passed away Wednesday, April 5, 2023.  Born December 5, 1927, in Barton, Kentucky, she was the daughter of the late John M. and Roxie Anna Skeen.

Although Naomi taught school very early in her adult years, she devoted her life to her husband and four sons, making their well-being her priority.   A devoted member of Faith Baptist Church, Naomi attended every service as long as she was able.

In addition to her father and mother, Naomi was preceded in death by her husband, Norman Harp, Sr.; her great-granddaughter, Gwendolyn Potter; and eight siblings: Thelma Hinegardner, Melvin Skeen, Polly Skeen, Tommy Skeen, Imogene Powers, John Skeen, Betty Smith, and Wendell Skeen.

Naomi leaves behind her son, Norman "Sonny" Harp, Jr. (Gwen); son, Tom Harp (Lori); son, Kenny Harp (Alice); son, Gary Harp (Donna); nine grandchildren: Norman "Bill" Harp III (Myra), John Harp (Rose Anne), Kelli Mulberry (Brian), Katherine Potter (Nathan), Elizabeth Coleman (Kevin), Anna Harp (fiancé, Bryan Ball), Regina Hill (Kenny), Casey Harp (Emily), and Danielle Barrett (James); six great-grandchildren; two great-great-grandchildren; and three sisters: Kathleen Smith, Georgia Gibson, and Abby Shackleford.

Naomi was dearly loved and will be deeply missed.

Funeral services will be held at 11 A.M. Tuesday, April 11, 2023, in the Hart Funeral Home Chapel with Bennie Bush and Darvin Wells officiating.  Burial will follow in Smith Cemetery at Faber, Kentucky, with family serving as pallbearers.

The family will receive friends from 6 – 8 P.M. Monday at Hart Funeral Home, located at 1011 Master Street in Corbin.