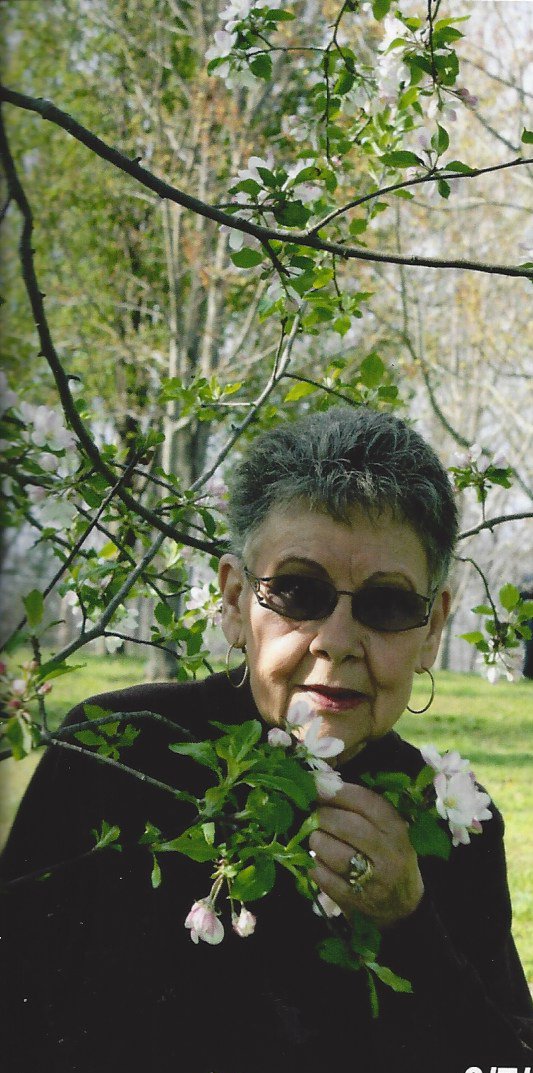 Nora Cleo Osborne

June 7, 1936 - October 17, 2017

Posted on October 19, 2017 at 7:12 PM

•

0 Comments

Nora Cleo Osborne, 81, of Whittier, NC, formerly of London, KY, passed away Tuesday, October 17, 2017, in North Carolina.

Born June 7, 1936, in Clay County, KY, she was the daughter of the late Raymond and Nola Harris.

She was a devoted wife, mother, and grandmother.  Additionally, she will be remembered as a person who had a "green thumb" for anything that grows.  She also enjoyed sewing immensely, especially quilting.

In addition to her father and mother, she was preceded in death by two children: Liz Hibbitts and Danny Hibbitts, and by two brothers: Stanley Harris and Gene Harris.

She leaves behind her loving family: husband, Walter "Junior" Osborne; four children: E.C. Hibbitts, Mary Hibbitts, R.C. Hibbitts and wife Liz, and Vickie Phelps and husband Jacque; 10 grandchildren, eight great grandchildren, and several       great-great grandchildren; and three siblings: Doris Baker, Lois Wilson and husband Bobby, and Dema House and husband G.M.  She is also survived by many other relatives and numerous friends.  She will be deeply missed.

Funeral services will be held at 2:00 P.M. Saturday, October 21, 2017, in the Hart Funeral Home Chapel with Rev. Edward Holmes officiating.  Burial will follow in Osborne Cemetery.

The family will receive friends from 12:00 – 2:00 P.M. Saturday at Hart Funeral Home, located at 1011 Master Street in Corbin.