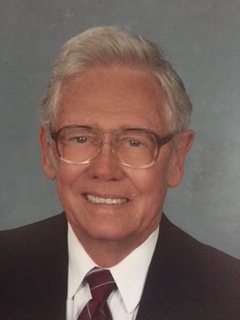 Norman H. Bennett

January 14, 1927 - June 28, 2018

Norman H. Bennett, 91, of Corbin passed away Thursday, June 28, 2018, at Baptist Health Hospital in Lexington.  Born January 14, 1927, he was the son of the late Lester and Elsie Bennett.

He was a member of Central Baptist Church and a World War II Army veteran.

In addition to his father and mother, he was preceded in death by his wife, Lillian Imogene Bennett; and by his son, Douglas Howard Bennett.

He leaves behind three sons: Norman L. Bennett and wife Cheryl; Jeffrey Keith Bennett and wife Myrna; and Douglas Bennett and wife Jamie; five grandchildren: Shawn, Kim, Abigail, Samuel, and Olivia; several great grandchildren; and a half-brother, George Bennett.  He is also survived by other relatives and numerous friends.  He will be deeply missed.

Visitation will be held from 4:30 – 6:30 P.M. Tuesday, July 3, 2018, at Hart Funeral Home, located at 1011 Master Street in Corbin.  A graveside service will follow the visitation at Pine Hill Cemetery with Pastor Chad Fugitt officiating.  Military honors will be conducted by the D.A.V. Chapter 158.