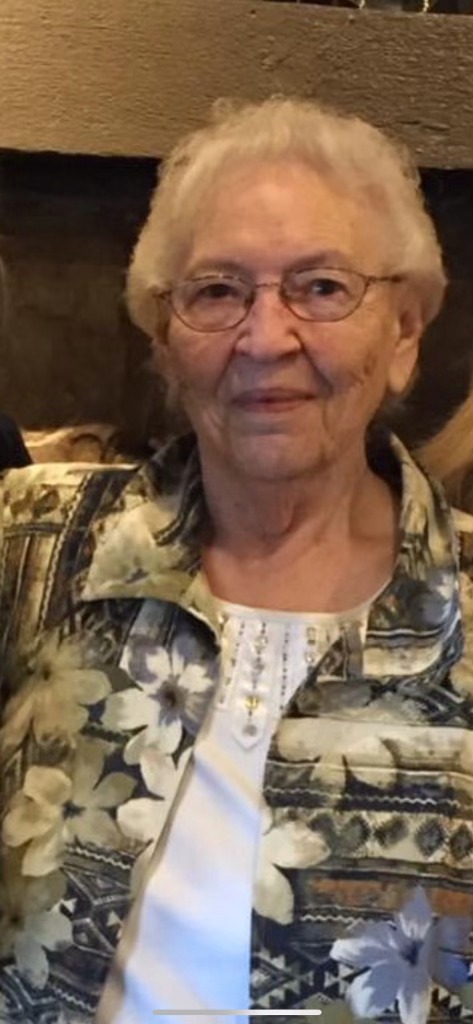 Oma Lewis

October 25, 1929 - August 6, 2022

Oma Lewis, 92, of Gray, Kentucky, passed away Saturday, August 6, 2022, at Christian Health Care Center in Corbin, Kentucky.

Born October 25, 1929, in Leslie County, she was the daughter of the late Lloyd and Alice Lewis.

Oma was a member of Candle Ridge Baptist Church.  A loving mother, she enjoyed caring and cooking for her family during her homemaker years.  Her Milky Way cake was always one of her family's favorites.

In addition to her father and mother, Oma was preceded in death by her husband, Delmas Lewis;  son, Harold Lewis; daughter-in-law, Peggy Lewis; grandson, Andrew; and eight siblings: Dewy Lewis, Cynthia Harris, John Lewis, Mary Baker, Martha Lewis, Elsa Lewis, Mossie Miniard, and Lucy Miniard.

Oma leaves behind her son, Eddie Lewis; grandchildren: Mike and Brian; and sister, Annie Miniard, along with several nieces and nephews.

Oma was dearly loved and will be deeply missed by all who knew her.

Funeral services will be held at 1:00 P.M. Tuesday, August 9, 2022, in the Hart Funeral Home Chapel with David Rice officiating.  Burial will follow in Candle Ridge Cemetery at Gray, Kentucky, with family and friends serving as pallbearers.

The family will receive friends from 11 A.M. – 1 P.M. Tuesday at Hart Funeral Home, located at 1011 Master Street in Corbin.