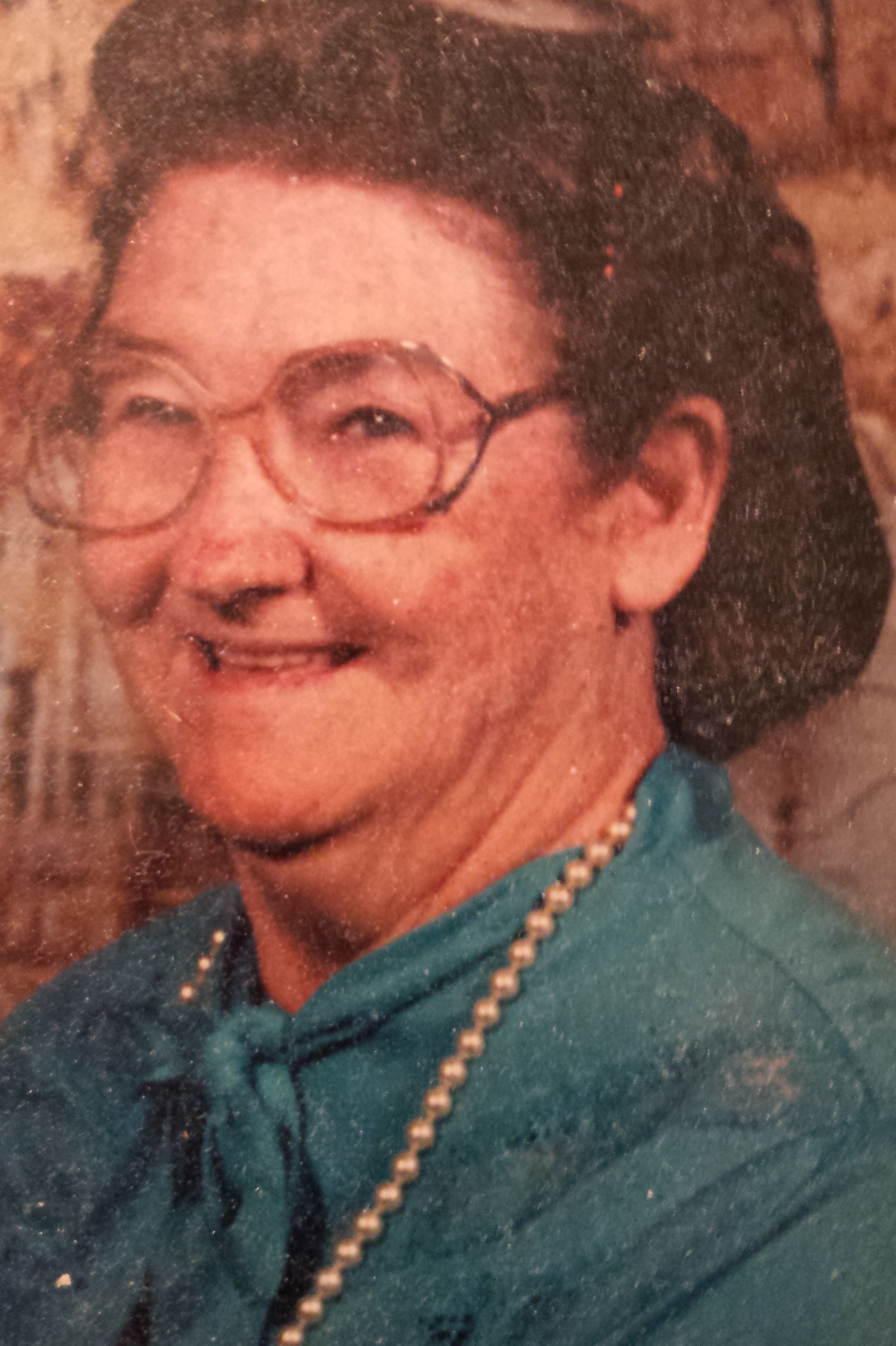 Ona Lee Sulfridge

January 28, 1919 - June 18, 2017

Ona Lee Sulfridge, 98, formerly a long-time resident of the Corbin area, passed away Sunday, June 18, 2017, at Dover Manor in Georgetown, KY. Born January 28, 1919, in Bark Camp, KY, she was the daughter of the late Nelson and Ida Morgan.

She was a member of Whippoorwill Pentecostal Church.

In addition to her parents, she was preceded in death by her husband, Caleb Sulfridge; two sons: Russell Sulfridge and Donald Sulfridge; siblings: Erman Morgan, Oma Ward, Angeline Lee, and Verl Huff; and daughter-in-law, Betty Sulfridge.

She leaves behind two sons: Caleb Doyle Sulfridge and close companion Mossie Belcher of London, KY, and Dale O. Sulfridge and wife Lori of Georgetown, KY; numerous grandchildren, great grandchildren, and great-great grandchildren; and two daughters-in-law: Lavonne Sulfridge of Fairfield, OH, and Gladys Sulfridge of Marion, IN, as well as many other relatives and friends to mourn her passing.

Funeral services will be held at 11:00 A.M. Thursday, June 22, 2017, in the Hart Funeral Home Chapel with Rev. Mike Lee officiating. Burial will follow in Alsip-Yates Cemetery.

The family will receive friends from 6 – 8:00 P.M. Wednesday at Hart Funeral Home, located at 1011 Master Street in Corbin.