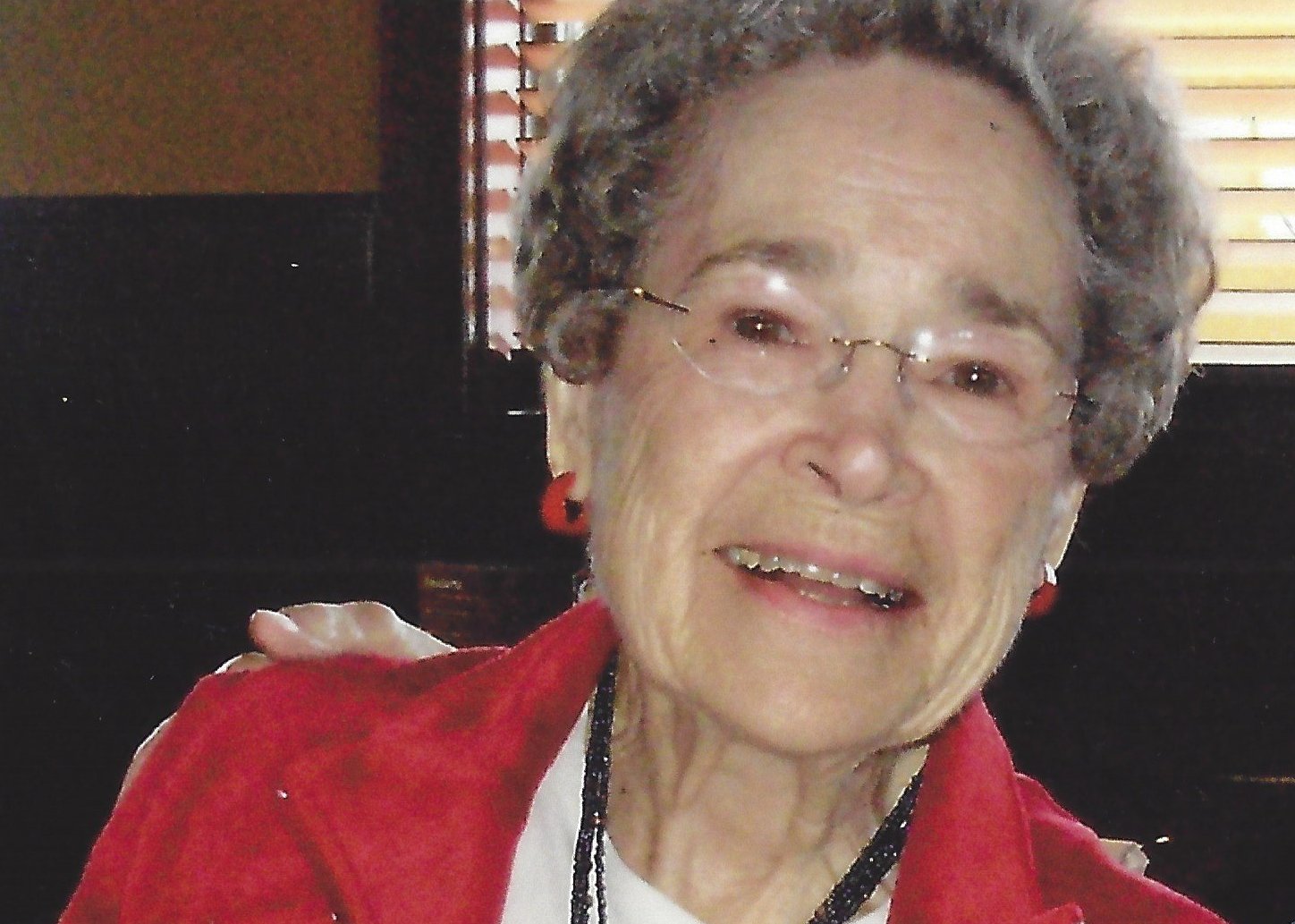 Oreita "Rita" Hale

September 19, 1925 - March 28, 2015

Oreita "Rita" Hale, 89, of Corbin passed away Saturday, March 28, 2015.  She was born to Jesse V. Taylor and Martha Alice Lee Taylor on September 19, 1925.  She was the third of six daughters born to her parents.

In February 1942, she married Warren Hale who was serving in the military.  Mostly throughout her life, Rita was a wife and homemaker.  She was the glue that kept the Hale household in tact.  She was all about creating special Christmas holidays, birthdays, and honoring everyone's accomplishments.  She had a great sense of humor and lots of times laughed hard at herself.  The babies in her family always captured her heart, and she had a big role in the raising of three grandchildren in addition to her own. 

The union of Rita and Warren produced three daughters: Linda Patterson (Dennis), Sharon Hale, and Lori Street (Curtis).  To the original crew, five grandchildren were added: Robin Sears Stacy, Charles "Monty" Sears, Ryan Sears, Casey Street, and Zoe Street.  Also surviving are five great grandchildren: Mitch, Chaz, Lynlee, and Cai Jackson and Zachary Sears.  In 2013, a great-great granddaughter, Mia Jackson, was born, extending the family to five generations.  She is also survived by a sister, Priscilla "Tilla" Weaver.  

Rita was a seamstress, costume maker, and cook extraordinaire, as well as a general supporter of all three.  She was also the "Welcome Wagon Lady" in Corbin for several years, a role she enjoyed very much.

For many years, Rita taught in second grade Sunday school at Central Baptist Church.  She also assisted Warren in his work with the children in Bible drill training.  She, along with Warren, made many friends within the church and enjoyed happy times with groups like the "Golden Fifties."

For the last 12 or 13 years of Warren's life, she provided care for him, and she was very focused on his needs until his passing in November 2014.  As a couple, they shared a happy life, celebrating 72 years of marriage in February 2014, supporting and loving each other always.  Rita will be missed for who she was and all she meant to each one.

Funeral services will be held at 1:30 P.M. Wednesday, April 1, 2015, in the Hart Funeral Home Chapel with Bro. Rob Hale officiating.  Burial will follow in Locust Grove Cemetery at Keavy with family members serving as pallbearers.

The family will receive friends from 11:30 A.M. until the funeral hour at 1:30 P.M. Wednesday at Hart Funeral Home, Inc., located at 1011 Master Street in Corbin.

In lieu of flowers, the family requests memorial contributions to God's Pantry.