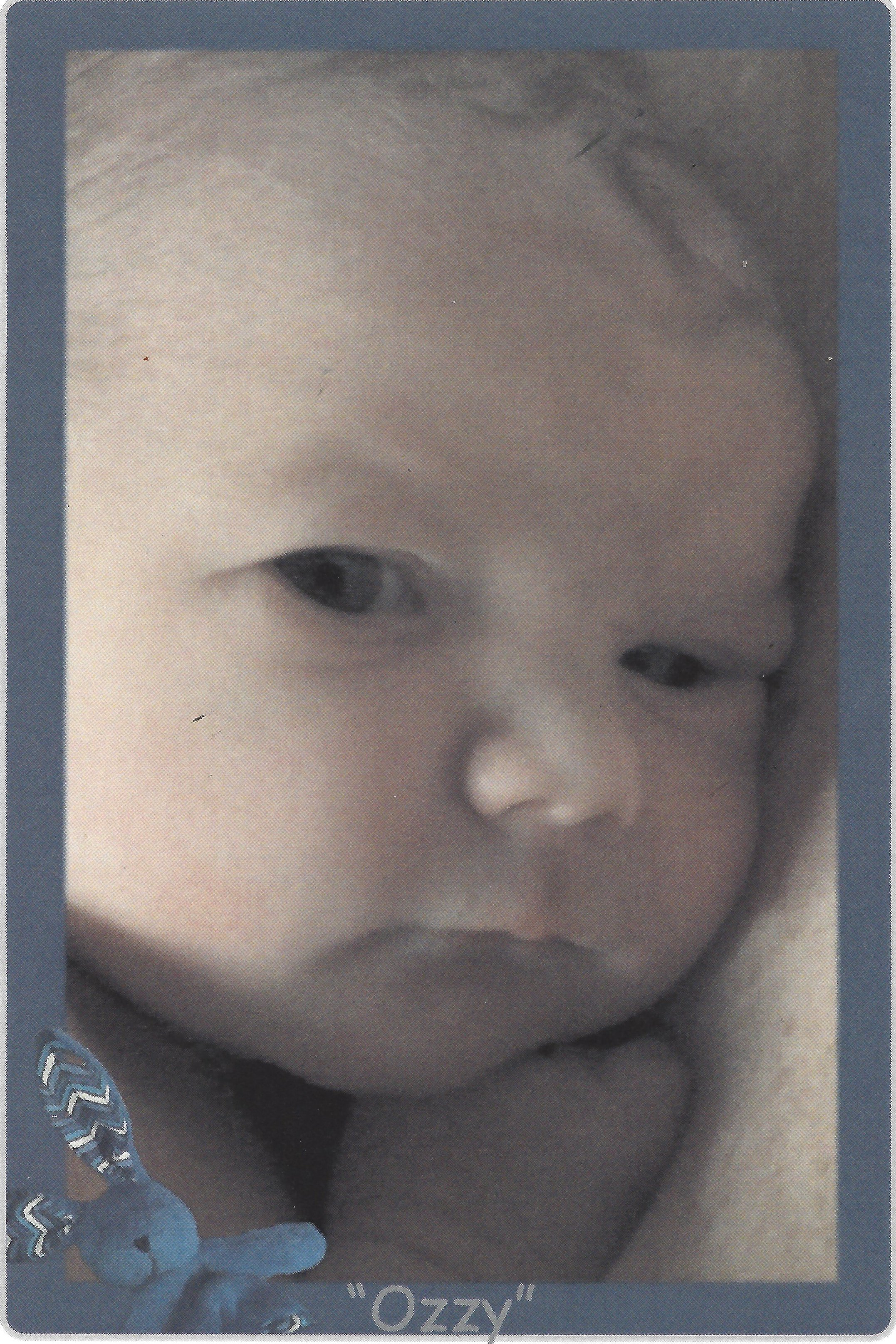 Oscar Wyatt "Ozzy" Falkowski

February 26, 2014 - June 19, 2014

Oscar Wyatt "Ozzy" Falkowski, age 3 months and 23 days, passed away Thursday, June 19, 2014, in his mom and dad's arms at Kosair Children's Hospital.

Born February 26, 2014, he was the son of Joey and Kelly Jo Falkowski.   His grandparents are Gary "Dork" and Charlotte White, Don, Jr., and Carol Falkowski, and Dee and Larry Azbill.   His great-grandparents are Walter and Margie White, Jenny and the late Oscar Bowling, Don, Sr., and Lela Falkowski, the late Norma Falkowski, and Louise and the late Horace Lee Jones.  His aunts and uncles are Kevin and Gretchen Bruner, Tony and Karen Lenhart, Kim Hoover, and Cameron and Lisa Azbill. 

Funeral services will be held at 4:00 P.M. Sunday, June 22, 2014, in the Hart Funeral Home Chapel with Rev. Michael Addison, Rev. Paula Farmer, and Rev. Phillip Wynn officiating.

Burial will follow.  Serving as pallbearers will be Alberto Perez, Brandon Coulter, Noel Vazquez, and Amanda Hocstetler, respiratory therapists who provided for Ozzy's care.

 Visitation will be from 12:00 P.M. until the funeral hour at 4:00 P.M. Sunday at Hart Funeral Home, Inc., located at 1011 Master Street in Corbin.