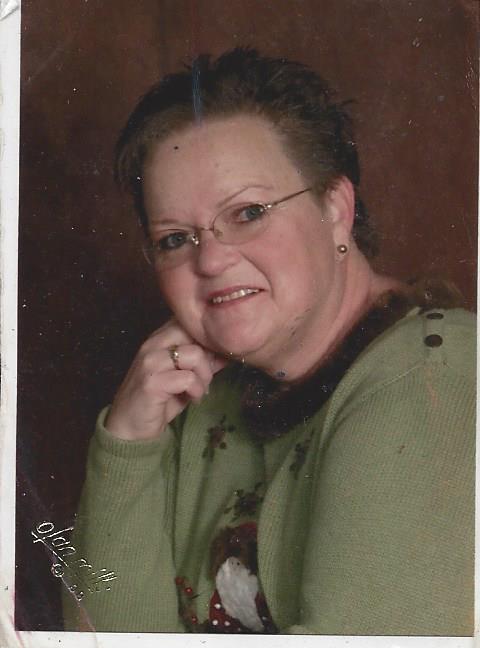 Patricia Ann Green

August 24, 1958 - April 20, 2014

Patricia Ann Green, 55, of Corbin passed away Sunday, April 20, 2014, at Baptist Health Corbin. 

 She was a member of Lynn Camp Baptist Church and really loved U.K. football and basketball.

 She was preceded in death by her father Rev. Ledford Perry, Sr., her mother Nannie Perry, a brother Donald Perry, her grandmothers, Allie Helton and Lillie Baker, and brothers-in-law Fred White and Kenneth Lawson.

 Survivors include her husband James Green; son, Kenny Deaton; 3 grandchildren: Anastasia Deaton, Xavier Deaton, and Jacob Phillips; 2 sisters, Barbara White and Carolyn Lawson of Corbin; 1 brother, Ledford Perry, Jr., and wife Judy of Mt. Sterling; father-in-law Dewayne Green; mother-in-law P.J. Neal and husband David; sister-in-law Charlene Perry; nieces: Charlene White, Tami Jo Couch and husband Jack, Whitney Perry, Nikki Holly, and Tessa Wells and husband Lynn; nephews:  Rodney Perry and wife Kim, Zachary Perry, Dalton Perry, and Derrick Lawson; uncle and aunt, Argenus Helton of Woodbine and Etta Bradford of Barbourville; great-nieces: Jaysha Lawson and Macy Hudson; great-nephews: Bradley Perry, Brentley Perry, and Randall Lawson; and special friends, Vicki Smith and Cindy Epperson. She leaves other family members and many friends behind, all to mourn her passing.

Funeral services will be held at 2:00 P.M. Thursday, April 24, 2014, in the Hart Funeral Home Chapel with Pastor Eddie Barker and Pastor Justin Morris officiating.  Burial will follow in Corinth Cemetery.

 The family of Patricia Green will receive friends from 6 – 9 P.M. Wednesday at Hart Funeral Home, Inc., located at 1011 Master Street in Corbin.