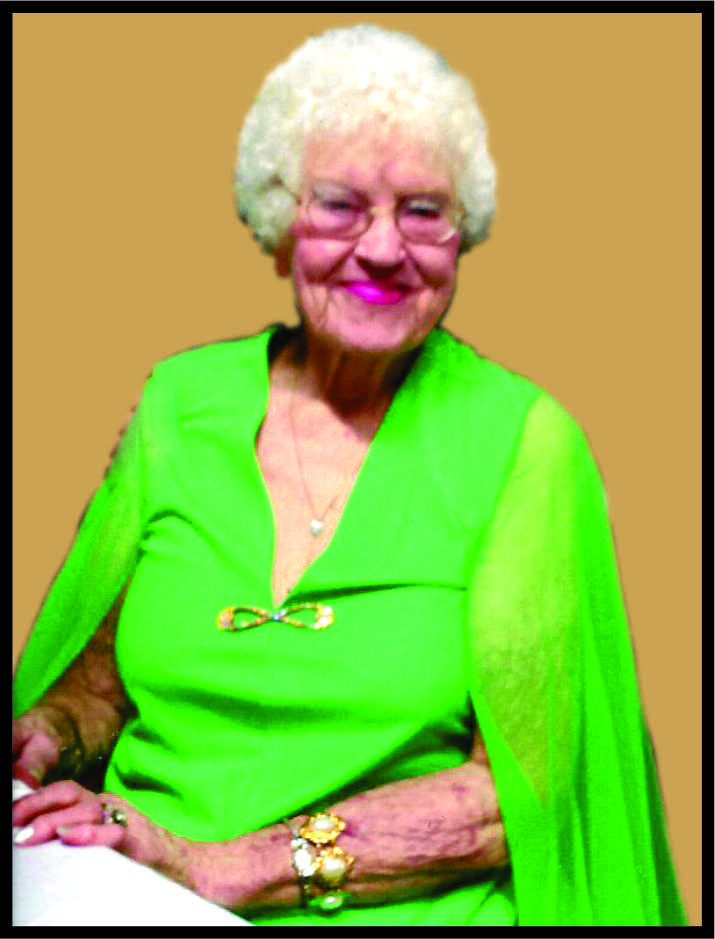 Penny Bragdon

October 5, 1925 - August 23, 2018

Penny Brewer Bragdon, 92, of Corbin departed this life on Thursday, August 23, 2018, at Continue Care Hospital.  Born October 5, 1925, in Burning Springs, KY, she was the daughter of the late Dewey and Lear Pearl Sawyers Brewer.

A graduate of Berea College and Coldiron Business College in Corbin, she was a remarkable business lady who inspired her family and everyone else along the way.  Her work career began early; she was one of the Rosie the Riveters during WW II at Homestead Air Force Base in Homestead, FL.  She also worked at Sunrise Hospital in Las Vegas, NV, in the nursing field where she met her husband, Paul Bragdon, who was serving in the U.S. Air Force.   She also worked at Tungston Tube.  Later, she owned and operated Knox Motel, Campbell Motel, Suburban Motel, and the Ribbon Rail Restaurant.  She was also a Kentucky Colonel and a member of the Eastern Star.

In addition to her father and mother, she was preceded in death by a sister, Vivian Idell Brewer; brother, Herman Brewer; brother, Herbert Brewer; sister, Lorraine Brewer Foutch; and sister, Ruby Brewer Ledbetter.

She leaves behind her loving husband of 52 years, Paul Bragdon; daughter, Sharon D. Wilkens Smith; grandson, Stephen D. Smith; one brother and three sisters: Eugene Brewer and wife Coreen, Thelma Brewer Hacker and husband James, Beaulah Brewer Robinson and husband Ray, and Phyllis Brewer Wallace and husband Jim.  She is also survived by other relatives and numerous friends.  She will be deeply missed.

Funeral services will be held at 1:00 P.M. Tuesday, August 28, 2018, in the Hart Funeral Home Chapel with Rev. Philip Johnson officiating.  Entombment will follow in Cumberland Memorial Gardens at Lily.  Honorary pallbearers will be Eugene Brewer and James Hacker.  The family will receive friends from 6 – 9 P.M. Monday at Hart Funeral Home, located at 1011 Master Street in Corbin.