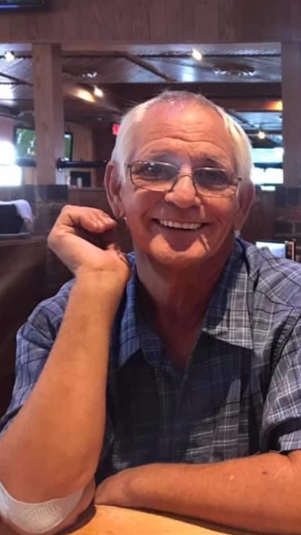 Randy Fox

August 11, 1956 - March 31, 2020

Randy Fox, 63, of Corbin passed away Tuesday, March 31, 2020. Born August 11, 1956, he was the son of the late Wilford Fox and Martha Laston.

In addition to his father and mother, he was preceded in death by his son, David Fox; mother and father-in-law, Sylvia and Curt Wilson; brothers-in-law: David Turner, Preston Mitchell, Billy Mitchell, Danny Mitchell, and Doc Mitchell; and sisters-in-law: Helen Mitchell and Shirley Wombles.

He leaves behind Vicky Fox; daughter, Misty Fox; son, Randy Fox II (Stephanie); grandchildren: Anna Fox, Gracie Fox, Riley Fox, and Harper Fox; special nephews: Chris Smallwood and Charlie Smallwood; special friend: Paul Wilburn; nephew, David Turner; sisters-in-law: Teresa Turner, Sandra Mitchell, Deby Cornelius (Gerald), Diane Mitchell, Judy Lowe (Ray), Anna Humfleet (Joe) Fran Curter (Mike), and Beverly Mitchell; brother-in-law, Kenneth Mitchell (Peggy); uncles: George Fox and Marvin Blanford, Jr. (Mary Ann); and aunts: Lou Massey and Lou Ann Fox. He is also survived by a host of cousins and friends. He was dearly loved and will be deeply missed.

Private graveside services will be held under the direction of Hart Funeral Home.

Anyone who wants to send flowers may contact the funeral home for more information at 606-528-5311.