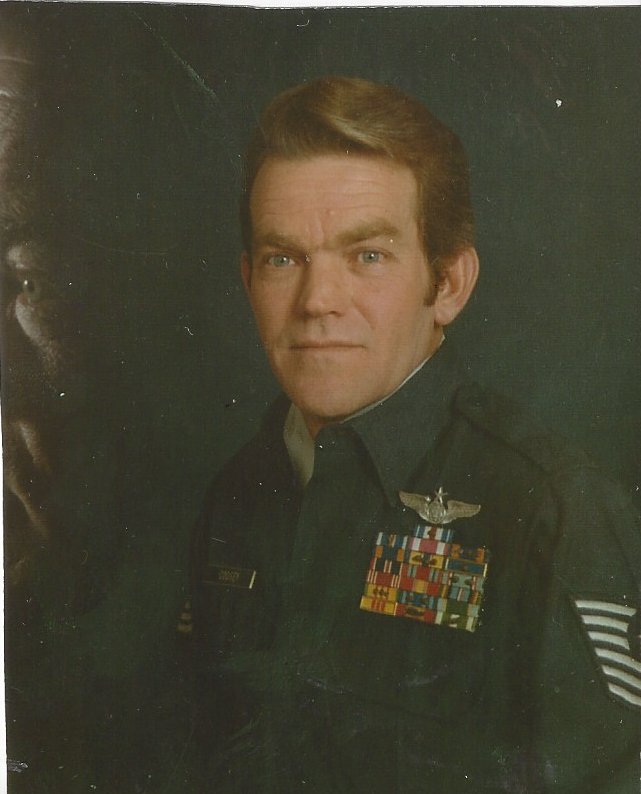 Raymond Godsey

March 31, 1943 - September 10, 2018

Posted on September 10, 2018 at 9:10 PM

•

1 Comment

Raymond Godsey, 75, of Woodbine passed away Monday, September 10, 2018 at his home.  Born March 31, 1943, he was the son of the late Charley and Lucy Godsey.

He was a retired Master Sergeant from the U.S. Air Force where he served 21 years, with two terms in Vietnam.  He was also a Mason, as well as an outdoorsman, who really enjoyed fishing and hunting (especially deer), and riding motorcycles. 

In addition to his father and mother, he was preceded in death by five siblings: Richard Godsey, Luther Godsey, Wilma Blanton, Ruth Sawyer, and Ruby Spivey.

He leaves behind his wife, Edna Godsey; first wife, Joyce Neely, the mother of his children: Lisa Moyers and husband Mike and Tonya McCullah and husband Jason; three grandchildren: Sara Manley and husband Todd, Isaac McCullah, and Jesse DeArmond; several great- grandchildren; five step-children: Betty Johnson and husband Ricky, Teresa Haggard and husband Dennis, John Dee Wilcox and wife Aileen, Angie Wilcox, and Raymond Wilcox and wife Kelly; and his sister, Brownie Fallis.  He is also survived by other relatives and numerous friends.  He will be deeply missed.

Funeral services will be held at 11:00 A.M. Friday, September 14, 2018, in the Hart Funeral Home Chapel with Rev. Bobby Joe Eaton and Pastor James Hodge officiating.  Burial will follow in Corinth Cemetery.  Full military rites will be conducted by the Wright-Patterson Air Force Base and the D.A.V. Chapter 158.

The family will receive friends from 6 – 8 P.M. Thursday at Hart Funeral Home, located at 1011 Master Street in Corbin.