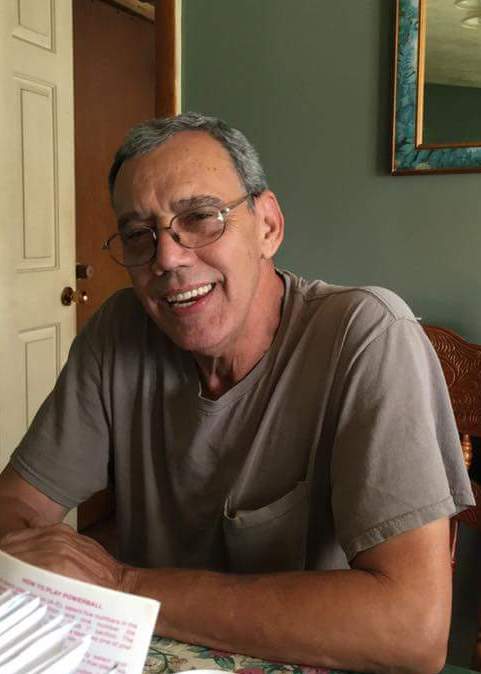 Raymond Wayne Sharp, Sr.

March 6, 1951 - September 11, 2018

Posted on September 12, 2018 at 11:27 PM

•

1 Comment

Raymond Wayne Sharp, Sr., 67, of Corbin passed away Tuesday, September 11, 2018, at his home.  Born March 6, 1951, he was the son of the late Alonzo and Nola Sharp.

He was a member of Sandstone Baptist Church.

In addition to his father and mother, he was preceded in death by his wife, Patricia Sharp; and brother, Clyde Sharp.

He leaves behind two children: Raymond Wayne Sharp, Jr., and wife Tania, Felecia Sharp and James Richmond; six grandchildren: Emily Sharp, Garrett Sharp, Benjamin Sharp, Dezerae Sharp, Brittany Gibbs, and Ryan Gibbs; six siblings: Jean Ketron, Leland Sharp and wife Gloria, Lovina Schrader and husband Andy, Phyllis McCoy, Francis Adkins, and Carolyn Reeder; and lifelong friend, Russell Hart. He is also survived by nieces and nephews as well as other beloved relatives and friends.

Funeral services will be held at 3:00 P.M. Sunday, September 16, 2018, in the Hart Funeral Home chapel with Rev. Bobby Joe Eaton, Bro. Herbert Wells, and Bro. Brian Reeder officiating.  Burial will follow in Worley Cemetery with family members serving as pallbearers.

The family will receive friends from 1 – 3 P.M. Sunday at Hart Funeral Home, located at 1011 Master Street in Corbin.