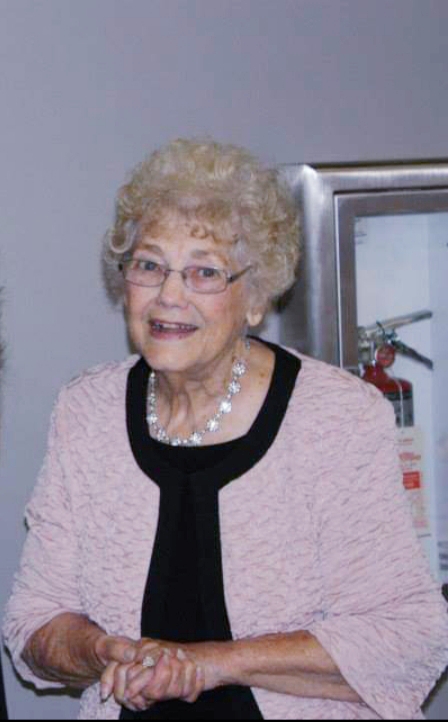 Rev. Elizabeth (Powell) Owens

April 9, 1927 - October 29, 2018

Posted on November 1, 2018 at 6:48 PM

•

1 Comment

Rev. Elizabeth (Powell) Owens, 91, passed away peacefully on Monday, October 29, 2018, in Ocala, Florida, to be with our dear Lord and Savior.  Born April 9, 1927, in Siler, Kentucky, she was the daughter of the late William and Lona Powell.

A devoted mother, wife, and grandmother, she dedicated her life to serving the Lord in ministry for over 70 years.  She had a great passion for God's Word and shared it with everyone she came in contact with to the very end.

In addition to her father and mother, she was preceded in death by her husband, Rev. Jay P. Owens; daughters, Patricia Owens, Myrna Chancey, and Linda Bradley; and son, Eddie Owens.

She is survived by her daughter, Donna Bradshaw of Ocala, Florida; grandchildren: Robert (Kathryn) Chancey, Ronald (Brandon) Chancey, Allen (Sherri) Chancey, Alex Chancey, Jennifer (Stephen) Patterson, Michelle (Terry) Fritz, Shane Bradley, Bobbie Jo (Todd) Cates, and Joshua (Amy) Owens; 11 great grandchildren and seven great great grandchildren; and many nieces and nephews.  She loved her family and friends deeply.  For this reason, she would hope those who miss her will remember their shared happy memories, and no mourning with tears.

A Celebration of Life will be held at 1:00 P.M. Saturday, November 3, 2018, in the Hart Funeral Home Chapel with Pastor Kenneth Harbaum officiating.  Burial will follow at Calvary Cemetery with Jacob Cates, Stephen Patterson, Alex Chancey, Joshua Owens, Robert Chancey, and Ronald Chancey serving as pallbearers.

The family will receive friends from 12 – 1 P.M. Saturday at Hart funeral Home, located at 1011 Master Street in Corbin.