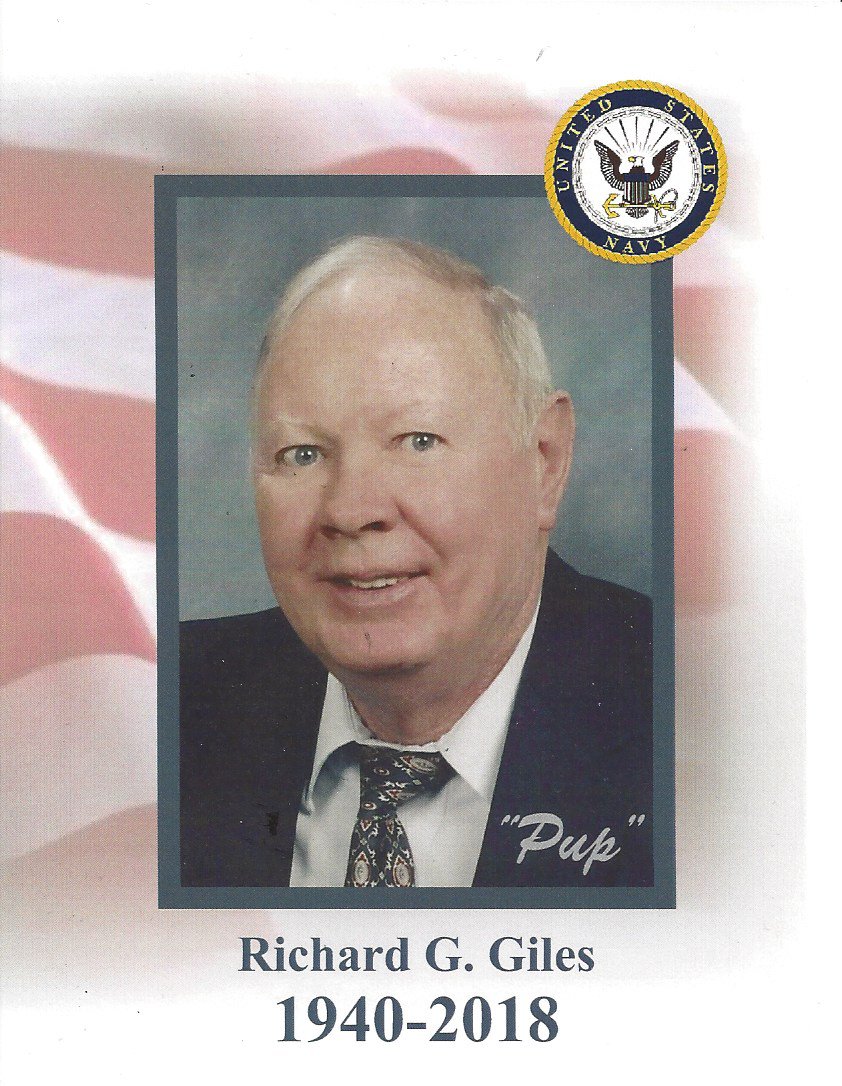 Richard G. "Pup" Giles

July 12, 1940 - February 8, 2018

Posted on February 9, 2018 at 9:16 PM

•

4 Comments

Richard G. "Pup" Giles, age 77, of Corbin passed away at his home Thursday, February 8, 2018.

 A member of Frankfort Missionary Baptist Church, he served as a deacon for many years.  Also, he was a U. S. Navy veteran and a retired carman at CSX Railroad.

 Born July 12, 1940, he was the son of the late Luther and Cleda Giles.  In addition to his parents, he was preceded in death by his beloved wife, Lois; siblings: Bobby, Joyce, Kenneth, Lana Dale, and Bill.

 His survivors include daughter, Donna Woods and husband Johnny; daughter, Karen Lewis; son, Dicky Giles and wife, Valerie; grandchildren: Justin Woods and wife Emily, Hailee Lewis, Joshua Giles, Andrew Giles, and Noah Giles; brothers: Phillip Giles, Denny Giles; sister, Bonnie; and sister-in-law, Mildred Hart.  He is also survived by several nieces, nephews, cousins, other relatives, numerous friends, and his church family.  He will be greatly grieved and missed.

Funeral services will be held at 3:00 P.M. Sunday, February 11, 2018, in the Hart Funeral Home Chapel with Pastor James Hodge officiating.  Burial will follow in Corinth Cemetery with grandsons and friends serving as pallbearers.

The family will receive friends from 6 – 9 P.M. Saturday at Hart Funeral Home, located at 1011 Master Street in Corbin.