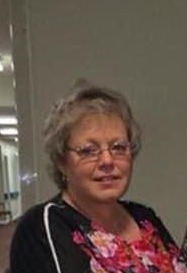 Rita Kay Partin

December 11, 1954 - October 1, 2022

Posted on October 4, 2022 at 10:35 AM

•

7 Comments

Rita Kay Partin departed this life on Saturday, October 1, 2022. She was born on December 11, 1954, in Franklin, North Carolina, to William and Stella Lenoir.

She was preceded in death by her daughter, Kristina Jill Partin; her father, William B. Lenoir; her mother, Stella Faye Harris Lenoir; her sister, Deborah Lynn Benfield; and her niece, Deniece Renee Gatewood.  She leaves behind her sister, Jacqueline Lenoir Day (Edford); her brother, Richard Vaughn Lenoir (Teresa); and her sister, Cynthia Renee Lenoir.  She also leaves behind a multitude of nieces, nephews, and many other family and friends to mourn her passing.

Rita was retired from the Kentucky State Park system where she was their retail gift manager.  She also worked for Cracker Barrel as a gift shop manager in Clarksville, TN, Lexington, KY, and Corbin, KY.  While working at Cracker Barrel, she won several awards including "Gift Shop Manager of the Year."  Rita was a faithful member of Calvary Baptist Church in Corbin, KY.

Services will be held at Hart Funeral Home on Saturday, October 8, 2022, with visitation beginning at 12:00 P.M. The funeral service will begin at 2:00 P.M., officiated by Bro. Kevin Roach.  Burial will follow in Pine Hill Cemetery.