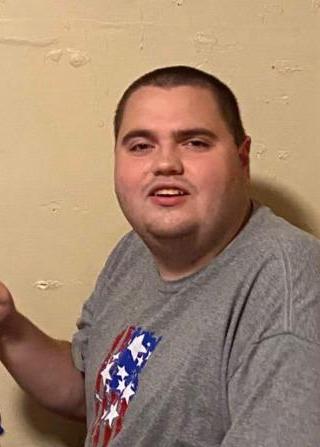 Robert Taylor Curtis

March 2, 1998 - August 5, 2021

Robert Taylor Curtis, 23, of Corbin passed away Thursday, August 5, 2021. He was born March 2, 1998, in Bowling Green, Kentucky.

Robert was a member of Central Baptist Church.  He graduated from Corbin High School in 2016.  He was currently a student at the University of the Cumberlands where he was studying history and music.

Robert's deep interest in music began in fifth grade when he found a passion for band; he continued with band into middle and high school and finally into his college experience.  He also enjoyed movies and television and especially liked building and designing LEGO.

He was preceded in death by his grandmother, Deborah Lawrence Lamm; step-father, Billy Joe Stanfield, Jr.; great grandparents: Raymond and Eula Lawrence, Robert and Eula Lamm, and Bill Boyer.

He leaves behind his mother, Christina Stanfield; father, Warren Scott Curtis; brother, Tyler Curtis; sister, Sarah Stanfield; grandfather, Charles Lamm and wife Ann; grandmother, Cathy Pippin; grandfather, Warren Curtis and wife Myong; great grandmother, Noreen Boyer; and uncle, Robert Lamm and wife Kerri.  He is also survived by many other relatives: uncles, aunts, and cousins, as well as numerous friends.  He was dearly loved and will be deeply missed.

Funeral services will be held at 2:00 P.M. Wednesday, August 11, 2021, in the Hart Funeral Home Chapel with John Minton officiating.  Burial will follow in Pine Hill Cemetery.

The family will receive friends from 12 – 2 P.M. Wednesday at Hart Funeral Home, and respectfully prefer that those attending the service wear a mask.