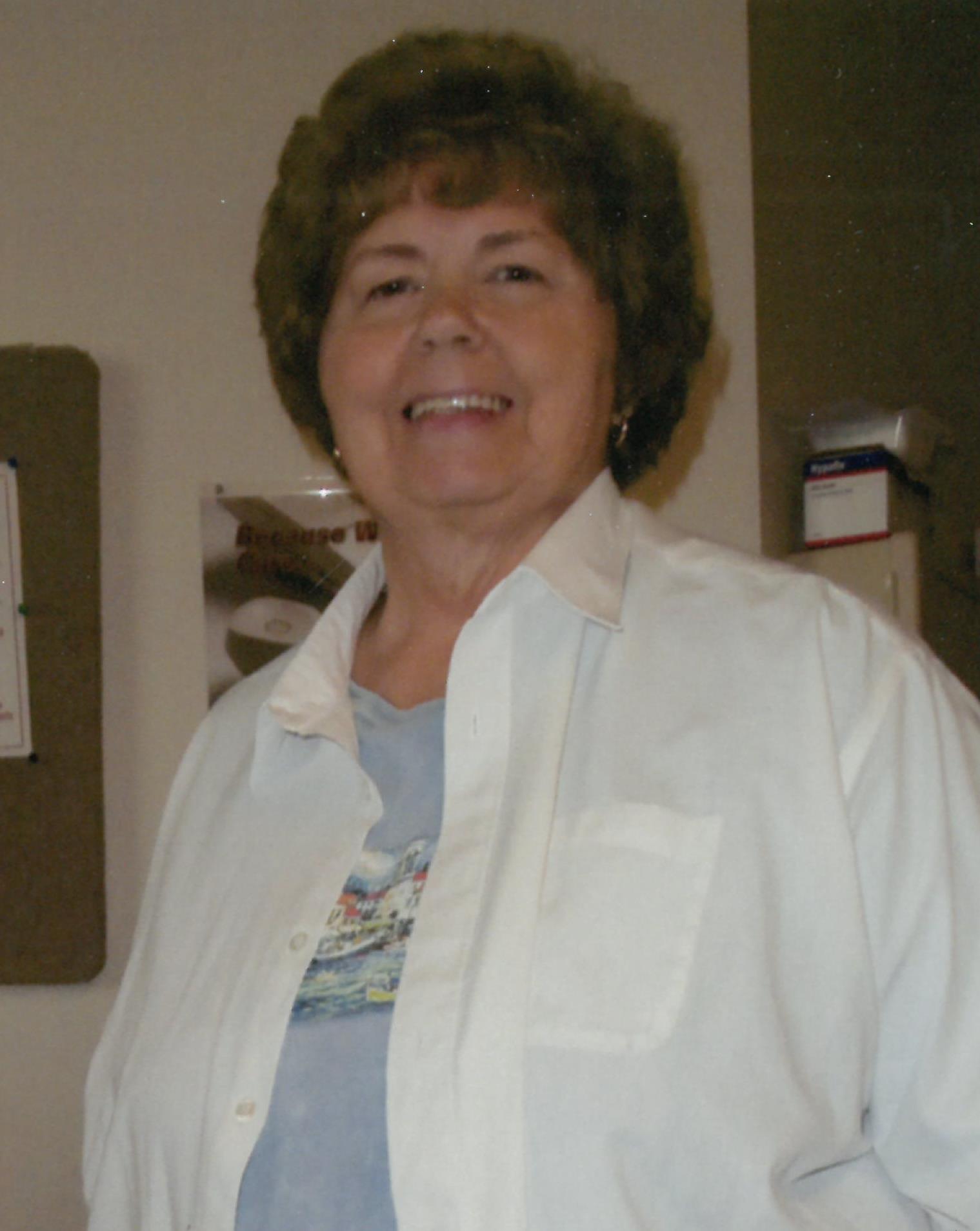 Rosemary Smith

September 18, 1939 - December 7, 2016

Posted on December 16, 2016 at 3:33 PM

•

0 Comments

Rosemary Smith, age 77, passed away December 7, 2016. Rosemary was born September 18, 1939, in Berea, Kentucky, and graduated from Berea High School in 1957. While attending Berea College, she met and later married Ernest Smith. Ernest and Rosemary lived in Corbin, KY, Tallahassee, FL, Fort Monmouth, NJ, Butzbach, Germany, Yuma, AZ, Mandan, ND, Huron, SD, and Lakewood, CO. She was employed with USGS in Lakewood as an administrative technician for over 30 years. Rosemary was a very outgoing and generous person who loved to keep busy with family, friends, her job, a book or a movie. She was a loving daughter, wife, mother, and grandmother and will be dearly missed by her husband Ernest; son Ernie (Jane); grandson Tyler; mother Edna Wells; step siblings: Marilyn, Robert and Nancy; aunt Pauline Peretti and nieces Kathy Carwell and Jennifer Foley. Rosemary was preceded in death by her father Robert Brown, step father Ray Wells, and sister Diane Foley.
Funeral service will be held Friday, December 23, 2016, at 2:00 P.M. in the Olinger Crown Hill Chapel of Peace. Services will also be held Wednesday, January 4, 2017, at 2:00 P.M. in the Hart Funeral Home Chapel in Corbin, Kentucky. Visitation will be from 1:00 P.M. until the funeral hour at Hart Funeral Home.
In lieu of flowers, Rosemary's family requests a donation be made to a favorite charity in Rosemary's memory.