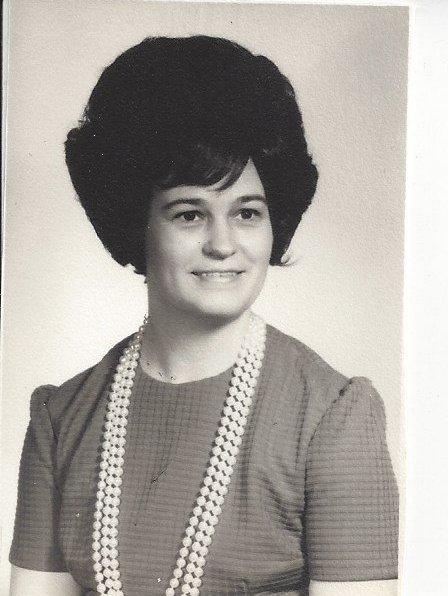 Sally Arneda Caudell

October 10, 1937 - April 29, 2022

Sally Arneda Caudell, 84, went home to Jesus on Friday, April 29, 2022, at Christian Health Center in Corbin, Kentucky.  Arneda was born to Albert Bray and Nellie Toggle Bray on October 10, 1937, in Corbin, Kentucky.

Arneda met Drexell Caudell at a young age, and they married soon thereafter.  Together they raised their only son, Ralph Murphy, whom Arneda lovingly called Jr.

In addition to being a loving wife and mother, Arneda loved spending time with and caring for her family.  Throughout her entire life, she held unwavering faith in God.  She loved church and sharing the love and warmth of Jesus Christ with as many people as possible.

Arneda joins her parents, Albert and Nellie Bray; her brothers: Earnest Bray, Paul Bray, and Jerry Bray; and her sister, Opal McCoy, in heaven.

She is survived by her loving husband of 65 years, Drexell Caudell; son, Ralph Murphy and wife Melissa; sister, Violet and husband Wilmur; sister, Erma; grandchildren: Rachel Ruff and Beckie Woodall and their children, as well as a host of extended grandchildren and great-grandchildren.

Now that Arneda has passed into the arms of the Lord, she would want us to remind ourselves that while this is the end of her physical life on earth, it is the beginning of an eternal and beautiful journey for her.

Funeral services will be held at 2:00 P.M. Tuesday, May 3, 2022, in the Hart Funeral Home Chapel with Bro. Randall Lee officiating.  Burial will follow in Locust Grove Cemetery at Keavy, Kentucky.  Serving as pallbearers will be Mike Cox, Tommy McCoy, Allen Bray, Joey Coleman, B.J. Cox, and Wilmer VanHook.

The family will receive friends from 12 – 2 P.M. Tuesday at Hart Funeral Home, located at 1011 Master Street in Corbin.