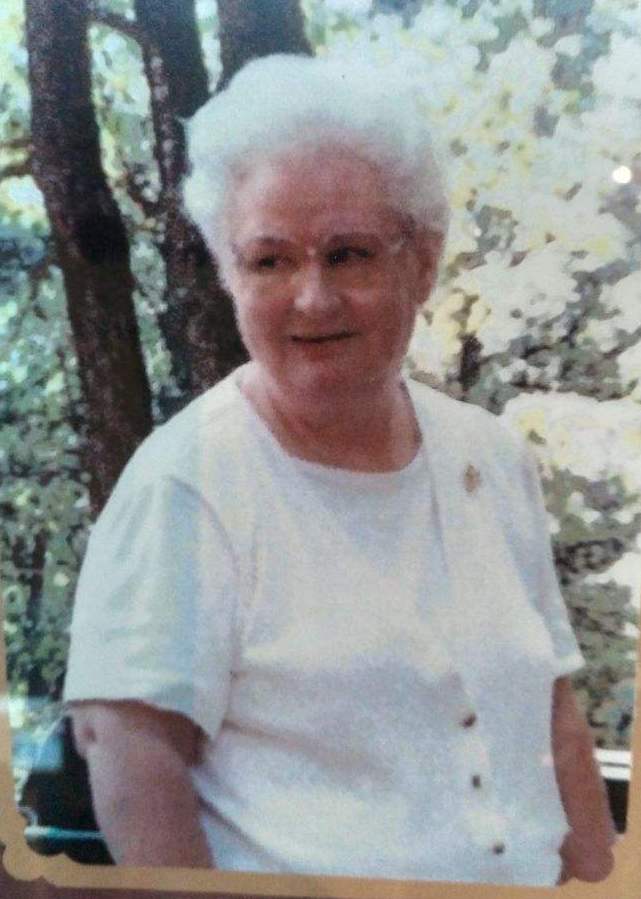 Sarah Imogene Alsip

January 3, 1930 - May 22, 2021

Posted on May 25, 2021 at 3:20 PM

•

1 Comment

Sarah Imogene Alsip, 91, was born January 3, 1930, and passed away Saturday, May 22, 2021, in Milford, Ohio.

Imogene was preceded in death by her father and mother, George W. Goodin and Ida (Peace) Goodin; daughter, Yvonne Alsip Maphett; sister, Mossielee Simmons; brother, Lonzo Goodin; sister, Audie O'Nan; brother, A.T. Goodin; brother, Coyt Goodin; sister, Marie Scalf; brother, Amos Goodin; brother, Malcom Goodin; brother, H. B. Goodin; and brother, Fessor Goodin.

She leaves behind three sons: Dallas W. Alsip and wife Robyn, David C. Alsip and wife Karen, and James R. Alsip and wife Carolyn; eight grandchildren; and numerous great-grandchildren, nieces, and nephews.

Funeral services will be held at 11:00 A.M. Friday, May 28, 2021, in the Hart Funeral Home Chapel with David Skrimager officiating. Burial will follow at Corinth Cemetery in Corbin, Kentucky.

The family will receive friends from 10:00 A.M. – 11:00 A.M. Friday at Hart Funeral Home, located at 1011 Master Street Corbin, KY 40701.