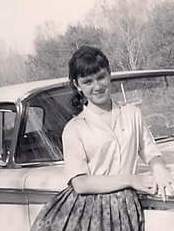 Sharon Gayle Hall Clark

September 21, 1949 - August 6, 2017

Posted on August 6, 2017 at 8:07 PM

•

1 Comment

Sharon Gayle Hall Clark, 67 of Corbin, passed away Sunday, August 6, 2017, at Baptist Health Hospital in Corbin, KY. 

 Born September 21, 1949, in Estill County, she was the daughter of the late Chester and Bonnie Hall. A gifted songwriter and singer, she was a member of the Stairway Bluegrass Gospel Group for several years.

She leaves behind her beloved husband, Wayne Clark;  a daughter, Sherry Rogers-Howey; son, Lorren Rogers; step-daughter, Renee Dillion; 2 step-sons: Jeff Clark, Mark Clark; son-law-law, David Howey; daughter-in-law, Kim Rogers; granddaughters: Abigail Rogers, Jillian Boren, Jessica Clark, Samantha Clark;  grandsons: Christopher Dillon, Jacob Clark, Zack Clark, Daniel Clark; 5 great-granddaughters; and 4 great-grandsons.

Also, many friends and other family members will mourn her passing.

 A memorial service will be conducted at 2:00 P.M. Wednesday, August 9, 2017, in the Hart Funeral Home Chapel.  The family will meet with friends from 1-2.