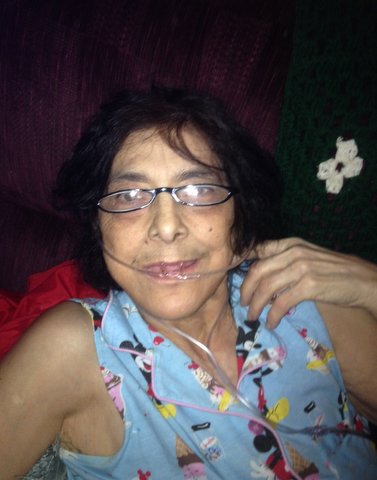 Shelby J. Duff Anger

July 11, 1957 - October 12, 2014

Posted on October 13, 2014 at 4:49 PM

•

0 Comments

 

Shelby Anger, 57, of Corbin, passed away Sunday, October 12, 2014.

Preferring to be called "Granny" by family and friends, she was a devoted wife, mother, grandmother, sister, daughter, and aunt. 

She was preceded in death by her grandmother, Ersie Duff; father, Shelby Duff; daughter, Pamela Gray. 

Her survivors include her husband, Dennis Anger; mother, Vennie Strunk; sister, Lovena Saylor; brother, Billy Ray Strunk; two children: Michelle Dozier and Michael Bloomingburg; grandchildren: Tiffany, Dylan, Derrick, Kaylee, Madilyn, and Kasen; great-grandchild: Bentley; son-in-law, Robbie; daughter-in-law, Karen. She leaves behind other family members and many friends, all to mourn her passing.

Funeral services will be held at 11:00 a.m. Thursday, October 16, 2014, in the Hart Funeral Home Chapel with Bro. Terry Wooten and Kenny Johnson officiating.  Burial will follow at Bradford Cemetery.

Visitation will be Wednesday evening from 6-8 p.m at Hart Funeral Home, located at 1011 Master Street in Corbin.