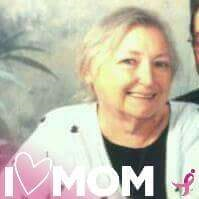 Shelia Jean McKeehan

March 14, 1949 - June 11, 2016

Shelia Jean McKeehan, 67, of Corbin passed away Saturday, June 11, 2016.

Over the years, she had attended several area Baptist churches and was a member of the Order of Eastern Star Bryant Chapter.

Born March 14, 1949, she was the daughter of the late Alex Early Moore and Chalma Moore.  In addition to her father and mother, she was preceded in death by her stepmother, Ethel Moore; infant daughter, Sandra Rose McKeehan; grandson, Cameron McKeehan; and half-brother, R.D. Hopkins.

She is survived by her husband, Baylord McKeehan; son, Mark McKeehan and wife April; son, Larry Christopher McKeehan and wife Jennifer; four grandchildren: Logan Atkins, Devan McKeehan, Jacob McKeehan, and Hayden McKeehan; brother, Larry Moore; and half-brother, Morris T. Herman, as well as several nieces, nephews, other relatives and many friends to mourn her passing.

Funeral services will be held at 1:00 P.M. Wednesday, June 15, 2016, in the Hart Funeral Home Chapel with Bro. Tommy Patrick officiating.  Burial will follow in Calvary Cemetery.

The family will receive friends from 6 – 8:00 P.M. Tuesday at Hart Funeral Home with a ceremony by the Bryant Chapter of the Order of Eastern Star beginning at 7:30 P.M.

In lieu of flowers, contributions may be made to the American Cancer Society.