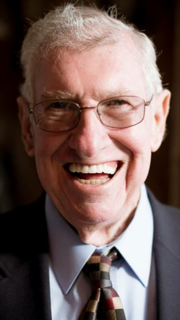 Shirley B. Engle

March 10, 1934 - October 26, 2016

Posted on October 27, 2016 at 9:39 PM

•

6 Comments

Shirley B. Engle, 82, Owner and Operator Engle's Garbage Service ~ Corbin, KY, passed this life on Wednesday, October 26, 2016. He was born March 10, 1934, to the late Olvier (Ob) and Ruby Engle in Gray, KY. He was a veteran of the United States Army and a Master Mason of the Cumberland Valley 751 Masonic Lodge.
He is survived by his wife, Mavis Engle of Corbin; one daughter, Debbie Engle Felts (Chuck) of London; two granddaughters: Ashleigh Ditty of Alabama and Jennifer Dutton (Tracy) of London; step-children: Renea Smith of Corbin, Kenneth Suttles (Tabatha) of Illinois, Dwayne Suttles (Penny) of Barbourville; step-grandchildren: Jeffery Smith of Corbin, Jaimee Wilhite (Julio) of Louisiana, and Tiffany Collins (Brandon) of Richmond; step-great grandchildren: Mya Smith, Ayana and Lorenzo Wilhite of Louisiana; two sisters: Berdeina Herren (Ova) of Corbin and Judy Smith (Alfred) of Gray; and a very special cousin, Mr. Orville Haggard of Gray. He leaves behind a host of family and friends.
The celebration of his homecoming is entrusted to the care of Hart Funeral Home 1011 Master Street Corbin, KY. Visitation services are 5:30 – 9:00 P.M. Friday, October 28, 2016, and Noon Saturday followed by funeral service at 2:00 P.M. with Bro. Herschel Walker and Bro. Dennis McCoy officiating. A Masonic service will be conducted by the Cumberland Valley Masonic Lodge Number 751 at 6:30 P.M. Friday. Interment will be at the Candle Ridge Cemetery, Gray immediately following the service with full military rites by the D. A. V. Chapter 158 and Chapter 66. Pallbearers will be Kenneth Suttles, Benjamen Dwayne Suttles, Raleigh "R.B." Engle, Mike Smith, Willard Sergent, Gerald Bailey, Joe Hammonds, and Larry Jackson.