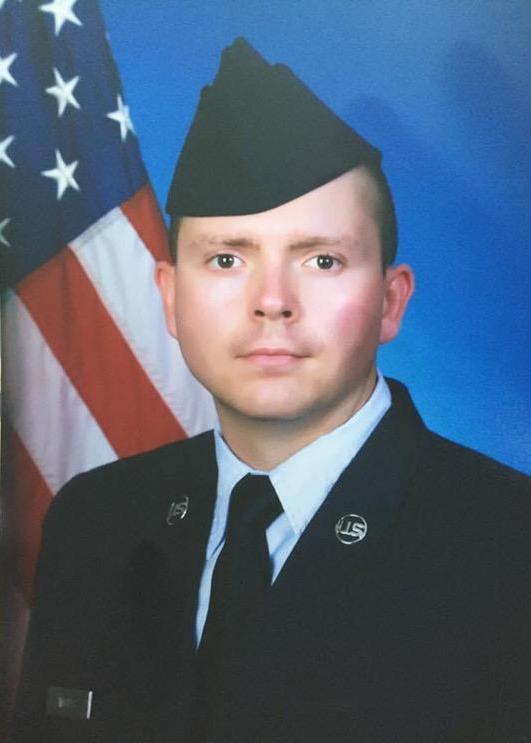 SRA Joshua Dean Wells

November 24, 1993 - July 18, 2021

SRA Joshua Dean Wells, 27, of Montgomery, Alabama, (formerly of Corbin) passed away Sunday, July 18, 2021. Born November 24, 1993, he was the son of Ronnie and Lynita Wells who survive.

He was a Christian and a member of Living Waters Pentecostal Church.

Josh was proudly serving in the U.S. Air Force, currently stationed at Maxwell Air Force Base in Montgomery, Alabama, where he had also been stationed at an earlier time. Other Air Force bases where he had previously been stationed were Lackland in Texas, Keesler in Mississippi, Eglin in Florida, Kirtland in New Mexico, and Al Udeid in Qatar.

In addition to spending time with his beloved family, Josh had a variety of interests: fishing, camping, board games, video games, and handyman activities ("wanted to fix everything himself"). He also loved his dogs and was a pizza connoisseur ("never met a pizza he didn't like").

Josh was preceded in death by his paternal grandparents, Oley and Nadine Wells, and by his aunt, Victoria Turner.

In addition to his father and mother, he leaves behind his loving wife, Stacy Wells; brother, Ryan Wells and wife Samantha; niece, Zakelin; two nephews: Jaylix and Zander; maternal grandparents: Jesse and Alta Helton; father-in-law, Boyd Abrams; and brother-in-law, David Steeley and spouse Gibran. He is also survived by several aunts, uncles, other relatives and numerous friends. He was greatly loved and will be deeply missed.

Funeral services will be held at 1:00 P.M. Thursday, July 22, 2021, in the Hart Funeral Home Chapel with Ryan Wells and Charlie Humfleet officiating. Burial will follow in Wells Cemetery with military honors by the Wright-Patterson Air Force Base Honor Guard. Serving as pallbearers will be Damon Owens, Austin "Mojo" Mason, Nick Karr, David Steeley, Jeff King, Jonah Sparks, Carl Weddle, and Jesse Weddle. Honorary pallbearers will be military friends: Taz Smith, Nick Polichetti, Alex Stojadinovic, Joshua Lee, Alex Boyce, and Robert Tibetts and the Green Knights Motorcycle Club.

The family will receive friends from 6 – 8 P.M. Wednesday at Hart Funeral Home, located at 1011 Master Street in Corbin.