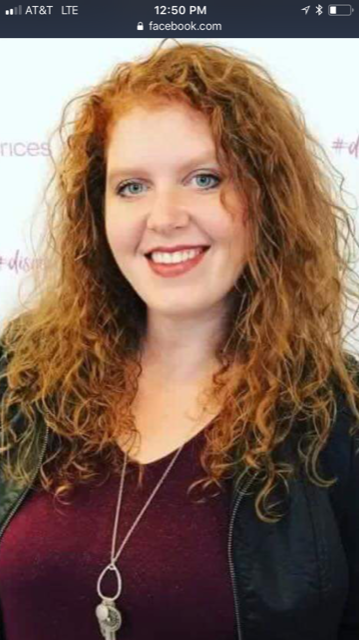 Stephanie Brooke Steenbergen

June 9, 1986 - March 7, 2018

 Stephanie Brooke Steenbergen, 31, passed away Wednesday, March 7, 2018.  Born June 9, 1986, she was the daughter of Gary and Earlene Snyder Steenbergen.  

She was preceded in death by her grandparents, Edwin P. and Pauline Bright Steenbergen; great grandparents, Henry and Cecil Stepp and Fred and Mossie Snyder; and a beloved uncle, Ed Stepp.

In her early years, Stephanie was active in fundraising for the Boy Scouts Troop 457.   Always wanting to help others, she was also a teen volunteer for Baptist Regional Medical Center where her efforts earned her recognition as the Teen Volunteer of the Year for two consecutive years.  She was a 2004 graduate of South Laurel High School where she was actively involved in band and choir, earning All-State Band and All-State Choir participation.  Later, she completed 77 credit hours at Southeast Kentucky Community and Technical College. 

In addition to her father and mother, she leaves behind her brother, Chris Steenbergen; niece, Celika Steenbergen; nephew, Caine Steenbergen; niece, Ava Steenbergen; nephew, Bishop Steenbergen; grandparents, Earl and Ohler Snyder; uncle, Roger (Tammy) Snyder; uncle, Larry (Konnie) Snyder; uncle, John (Sherri) Snyder; uncle, Jerry (Jennifer) Snyder; aunt, Karen (Rick) Davis; uncle, Edwin Keith Steenbergen; and aunt, Gail Jackson.  She is also survived by a special friend, Jessica Nichole; as well as many beloved cousins, her church families at Dorthae Pentecostal Church and New Hope Ministries Church of God, other relatives, and numerous friends.  She will be forever missed and deeply mourned.   

Funeral services will be held at 3:00 P.M. Sunday, March 11, 2018, in the Hart Funeral Home Chapel with Pastor Billy Evans, Brenda Baird, Pastor Paula Farmer, and Pastor Michael Addison officiating.  Burial will follow in Horse Creek Baptist Church Cemetery with Jon Taylor, Aaron Snyder, Nick Snyder, Korey Snyder, Travis Howard, Michael Carter, and Caine Steenbergen serving as pallbearers.

The family will receive friends from 12 – 3 P.M. Sunday at Hart Funeral Home, located at 1011 Master Street in Corbin.

In lieu of flowers, memorial contributions are suggested to the Gideons International P.O. Box 1184 Corbin, KY 40702.