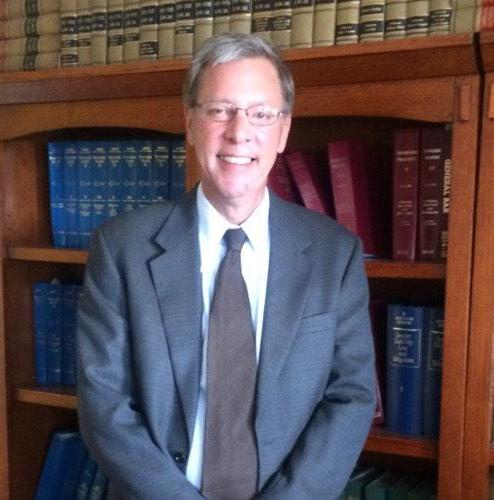 Steven Jarvis Moore

August 18, 1958 - November 18, 2022

Posted on November 22, 2022 at 2:42 PM

•

8 Comments

Steven Jarvis Moore, 64, a life-long resident of Corbin, passed away Friday, November 18, 2022.  He was born August 18, 1958, in London, Kentucky.

Steve was a graduate of Cumberland College (now University of the Cumberlands), the University of Kentucky College of Law, and William and Mary College of Law where he earned his Tax Law Degree.

Steve was a member of the First Christian Church in Corbin and served as a deacon.

Steve was currently the Senior Director of Major Gifts and Estate Planning for Hillsdale College.  Locally he served on the boards of the Historic Preservation City of Corbin and the Carnegie Foundation City of Corbin.

He was preceded in death by his father, Vernon Moore.

He leaves behind his loving family: his wife of 39 years, Debra "Debbie" Moore; mother, Doris Moore; daughter, Allison Moore and fiancé Erik Steely; son, Andy Moore; son, Henry Moore; son, Jackson Moore; granddaughters, Evelyn and Maria Moore DiFebo; brother, Dr. Tom Moore and wife Yronely Batista Moore; and mother-in-law, Clara Karr.  He is also survived by several other relatives and numerous friends.

Steve was dearly loved and will be sorely missed.

Funeral services will be held at 2:00 P.M. Saturday, November 26, 2022, in the chapel of Hart Funeral Home with Pastor Bob Tibbs and Ronnie Mitchell officiating.  Burial will follow in Pine Hill Cemetery.

The family will receive friends from 12 P.M. – 2 P.M. Saturday at Hart Funeral Home, located at 1011 Master Street in Corbin.

In lieu of flowers, memorial donations may be made to the Carnegie Foundation Center City of Corbin, Inc., PO Box 114 Corbin, KY 40702 through PayPay at the website www.Carnegiecenterofcorbin.com.