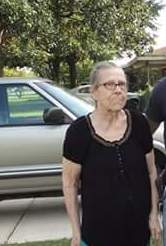 Susan M. Gardner

February 22, 1935 - February 1, 2019

Posted on February 1, 2019 at 9:56 PM

•

0 Comments

Susan M. Gardner, 83, passed away Friday, February 1, 2019. 

She leaves behind her four children: Marjorie Alvarez, Irene Daugherty, Paul Gardner, and John Gardner, Jr.  She is also survived by several grandchildren and great grandchildren, and a special friend, Sissy, as well as many other friends.  She will be greatly missed.

A memorial service will be held at 6:30 P.M. Monday, February 4, 2019, at New Hope Church of God with Pastor Paula Farmer officiating.