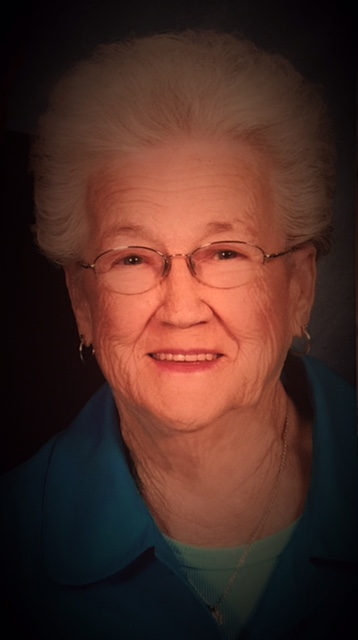 Thelma Eulene Willis

September 26, 1930 - November 24, 2015

Posted on November 25, 2015 at 9:27 PM

•

1 Comment

Thelma Eulene Willis, 85 of Corbin, went home to be with the Lord on Tuesday, November 24, 2015 at The Heritage.

She was a strong woman of faith who deeply loved people and dedicated her entire life to the care and service of others.  She served her God, her church, her family, her friends, and all those who were blessed to have known her.  She also served countless students through two consecutive careers in school food service management spanning more than 30 years.

She was a member of Dorthae Pentecostal Church for 41 years where she and her late husband, Edgar, had served as volunteers of Helping Hands Food Pantry since the time it began.

She was a retiree of the state of Kentucky having served both the Laurel County and Knox County Boards of Education.

She was preceded in death by her parents Sidney Wagner and Viola Wagner, her brother Herman Wagner, her sister Audrey Jones, her son Edwin Willis, and this past July she lost her husband of 68 years, Edgar D. Willis.

She is survived by one brother Vester "Sonny" Wagner and wife Christine of Corbin, one sister Anna Smith and husband Clyde of Corbin, two sons Eddie Willis and wife Cathy of London and Billy Willis of Corbin, one daughter Mary "Nita" Willis Crawford and husband Rick of Corbin, ten grandchildren Ronni "Dee" Willis, Edwin Willis, Angie Disney and husband Sean, Evan Crawford, Alyssa Willis, and Hannah Willis all of Corbin, Tonya Muncy and husband Robert and Kim Harville and husband Shannon of London, and Nickie Willis and Heather Willis of Northern Kentucky, twelve great grandchildren, one great great grandchild, several nieces and nephews, and a host of family and friends who mourn her passing.

Thelma Willis leaves behind a wonderful legacy as a true example of the Proverbs 31 woman. She was a follower of Christ who lived a wonderful life marked with hard work, humor, humility, and a heart full of love.  A celebration of her life will be held on Friday, November 27, 2015 at 2:00pm at Hart Funeral Home with Pastor Billy Evans, Rev. Harold Sulfridge, & Pastor Sean Disney officiating.  Burial will follow in the Pine Hill Cemetery in Corbin.  Pallbearers will be Evan Crawford, Edwin Willis, Mike Moore, Dakota Willis, Tyler Muncy, Jack Willis, Nicholas Baxter, and Shelby Disney.  Honorary pallbearers will be the volunteers of Helping Hands Food Pantry.  The family of Thelma E. Willis will receive friends on Friday, November 27 from 11:30am-2:00pm at Hart Funeral Home.